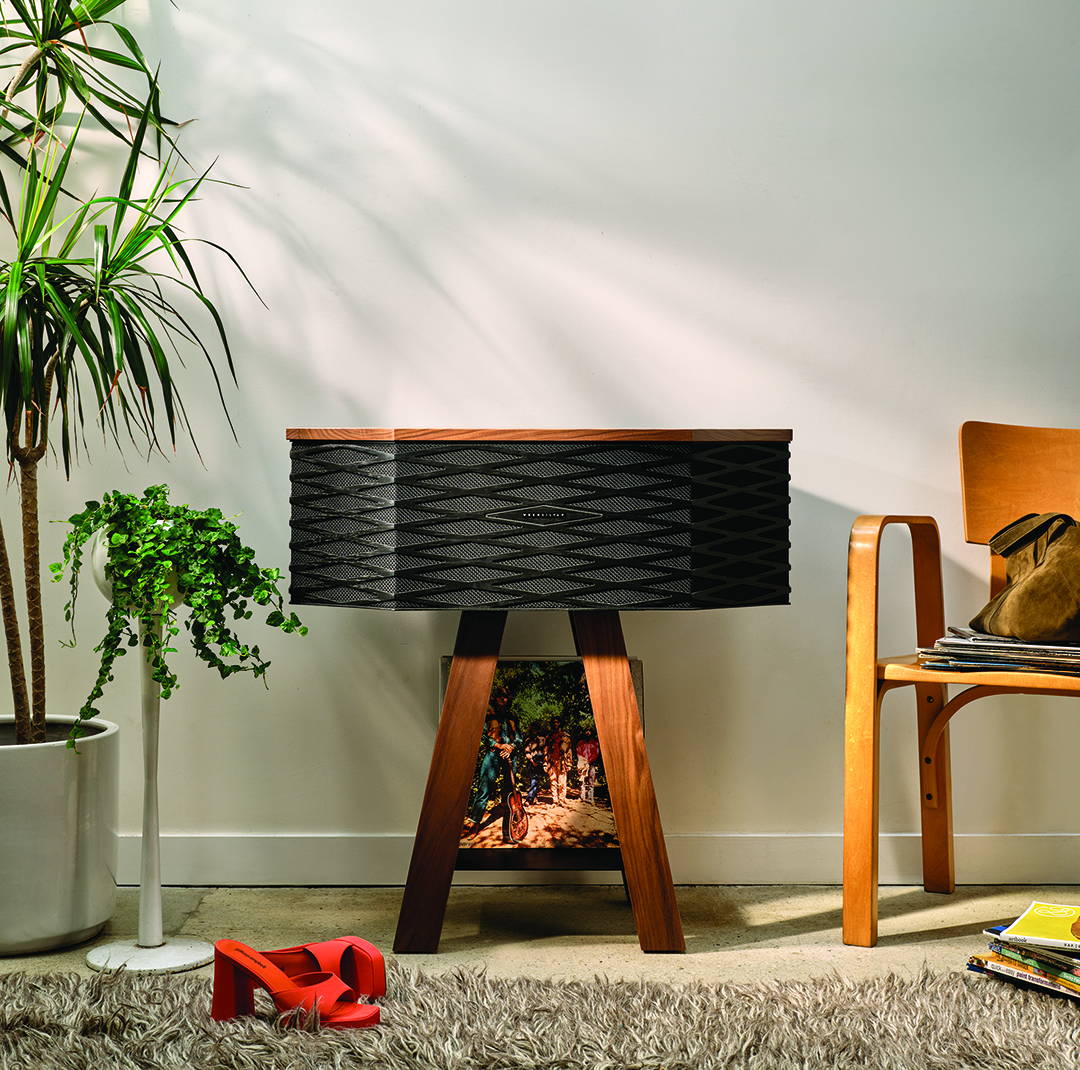 With WFH becoming the new normal, our living space design is now reimagined to embrace a less-is-more aesthetic, kicking clutter to the curb and investing in a select few heirloom items that spark joy. We're learning to value quality over quantity.
In a world that increasingly disdains the disposable, Wrensilva®'s Loft is a built-to-last record player fully attuned to how we live now. The most recent addition to Wrensilva's family of uniquely handbuilt HiFi consoles, the Loft's all-in-one system provides the power and connectivity of their full-size consoles (with all the romance of a retro record console). And it's packed into a considerably more compact footprint, perfect for smaller spaces or second homes but never playing second fiddle.
The classic luxury design and superior acoustics you've come to expect from Wrensilva are there, too. Timeless Mid-century modern elegance, handbuilt walnut cabinetry, and an exquisite ebonized oak grill combine to make this record player the centerpiece of any living area. The flip-top system stands just 33 inches tall, 32 inches wide, and 20 inches deep. Yet it still contains enough storage space for up to sixty vinyl records.
The beautiful simplicity of the Loft's aesthetics belies the extreme intricacy of its acoustics. It took a team of talented designers one full year and no fewer than 11 separate iterations before this groundbreaking stereo system got the green light to meet the brand's stringent standards. And the relentless pursuit of perfection shines through in its superior engineering, proprietary electronics, and elite audio components.
As with all of the modern media consoles offered by Wrensilva, this record player made in the USA lets you seamlessly switch between vinyl and steaming listening modes. Classic LPs can live in perfect harmony with a Sonos-compatible stereo system offering Bluetooth capabilities and state-of-the-art 100-watt ICEpower Class D amplifiers to boot. The Wrensilva Loft is the best-sounding record player for smaller spaces, with an heirloom quality that will make you feel house proud and happy to bequeath it to the next generation. Unobtrusive yet still the beating heart of any home—this stand-alone turntable is destined to turn heads.
So crank up some classic vinyl…cue Blink-182's All the Small Things… and sing the praises of simply sleek objects that make a huge statement.