Towering vinyl stacked in cavernous libraries. Album art reimagined as wallpaper. Epic murals inspired by vinyl. Here are seven swoon-worthy record collections to inspire your own Hi-fi experience.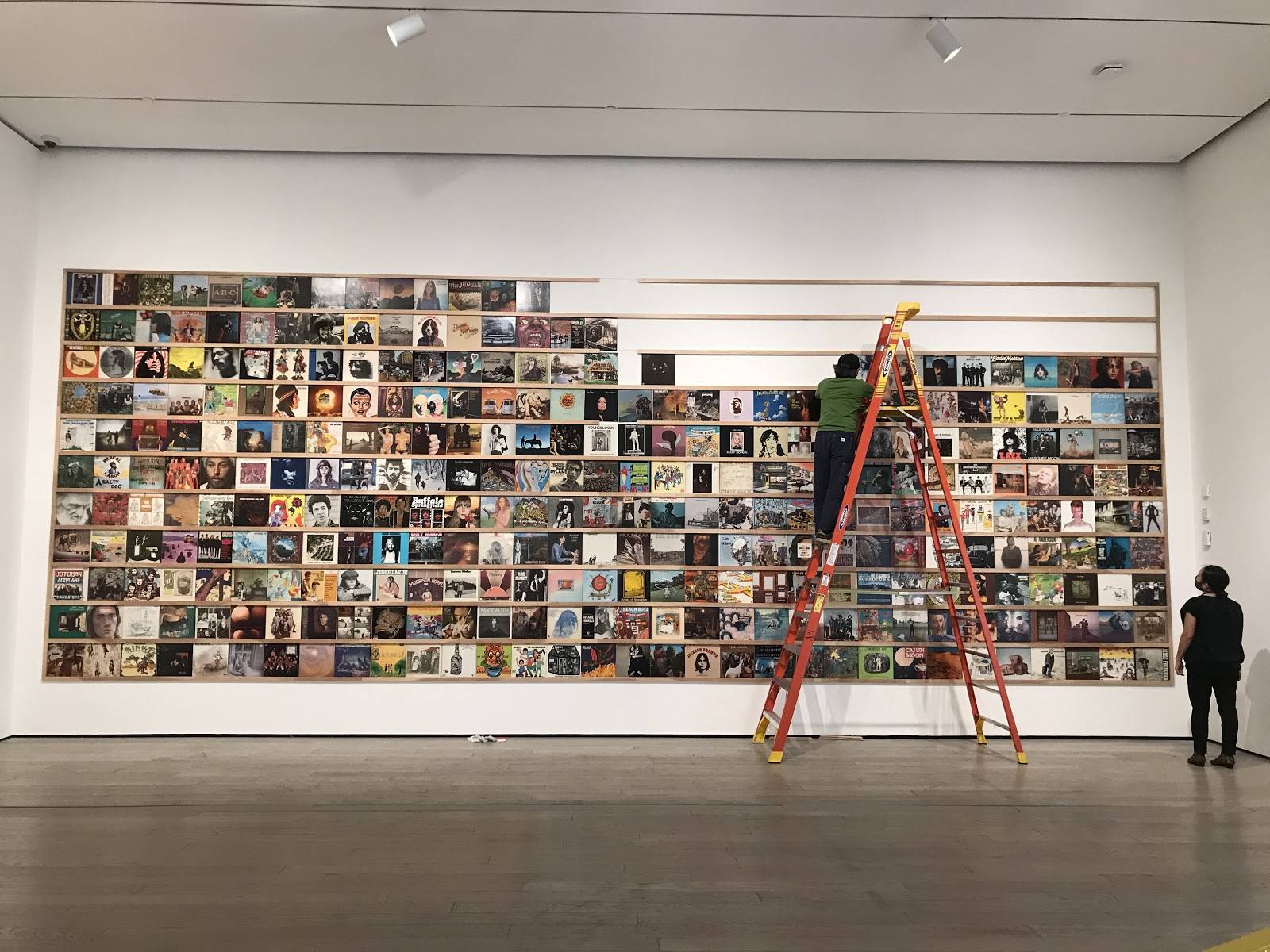 Photo: Nara's Record Collection at LACMA
Floor-to-Ceiling
At MilkBoy Studios in Philadelphia, Questlove keeps a treasure trove of records stacked high to the ceiling. The studio's bathroom is what houses the real vinyl gems, along with his Grammys and even a turntable.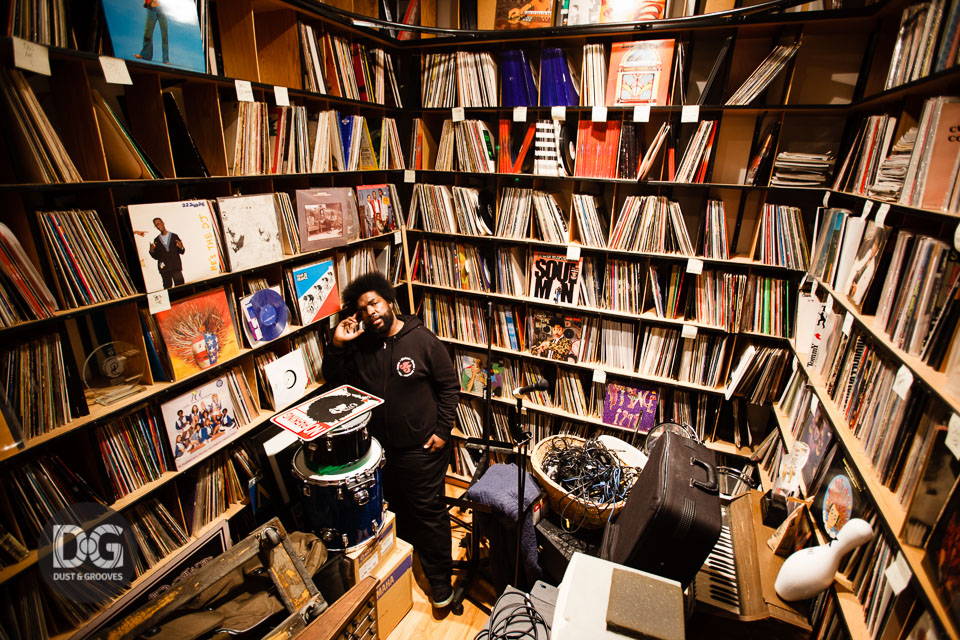 Color Play
The vinyl collection at Fox Music Company Indie Record Store in Watertown, Wisconsin, is a colorful conglomeration of records and vintage radios artfully stacked against exposed brick.
Photo: Courtesy of Fox Music Company Indie Record Store
Glass Library
Brad Miocevich of Perth, Australia, bought this vinyl collection from a local radio station and created a magnificent glass library as its new home.

Wall-to-Wall
Why show only the spine when you can see the whole album cover? DJ Shame's stairway in his home in Worcester, Massachusetts is a wall-to-wall mosaic of vinyl art.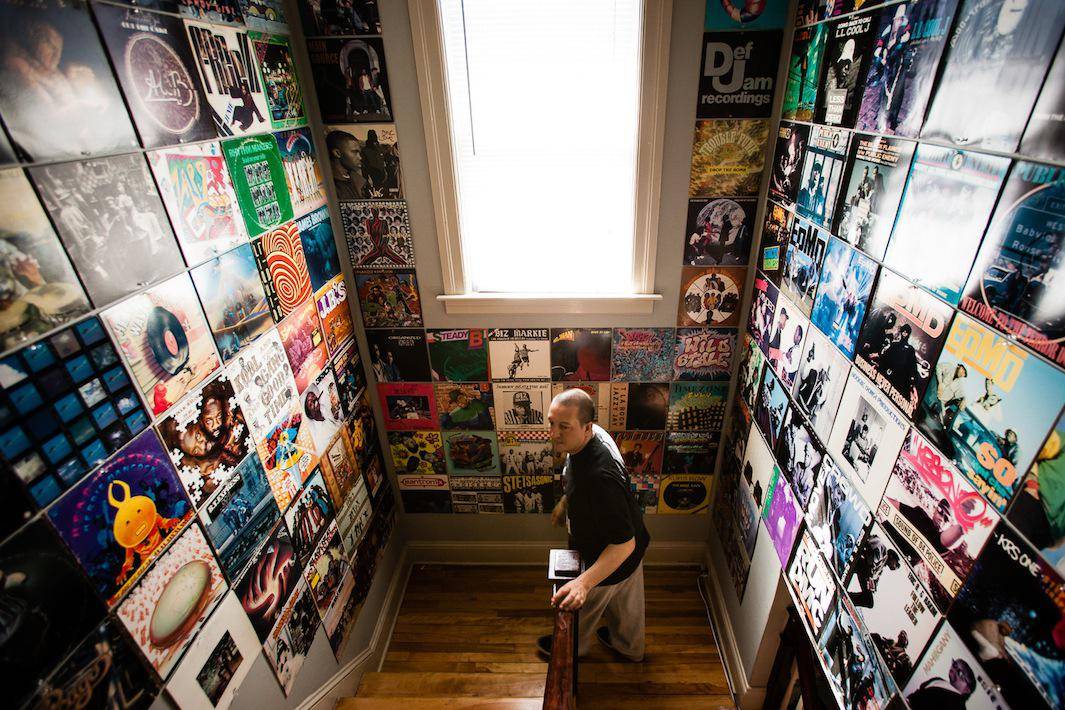 Vinyl Mural
Record Street Brewing in Reno is inspired by the love of music and features an epic mural of stacked vinyl spines by Erik Burke.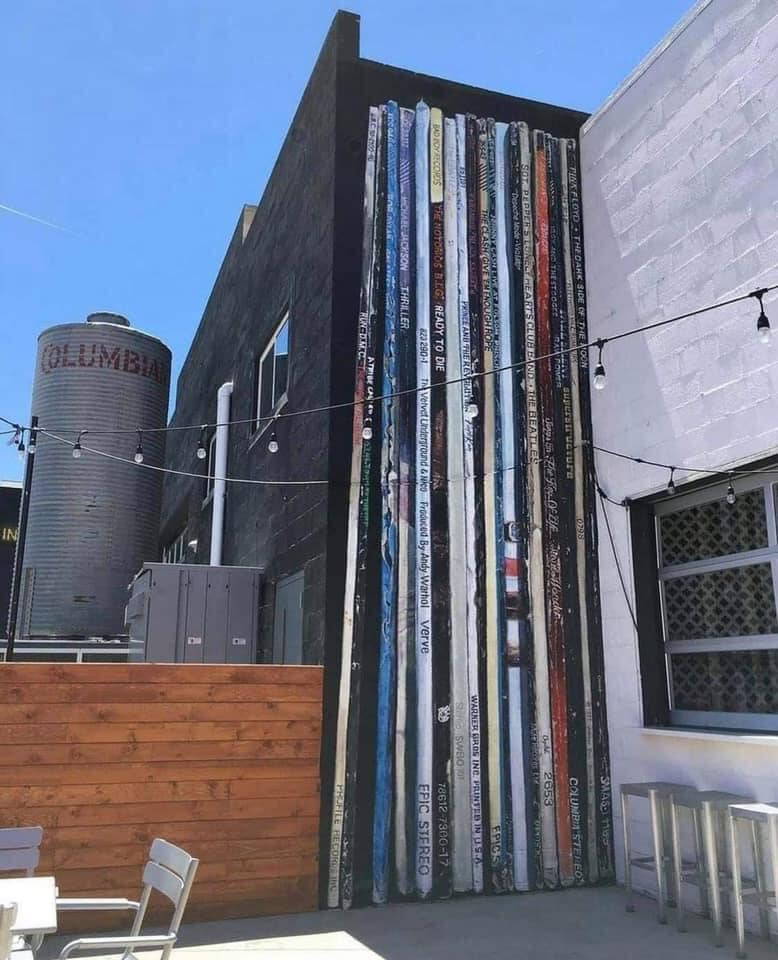 Photo: Courtesy of Record Street Brewing in Reno, Nevada
Archive Exhibit
Record collector, music archivist, and expert in soul and funk Marc Janssen displayed his complete Motown collection at the Record Planet Fair in Utrecht in 2014.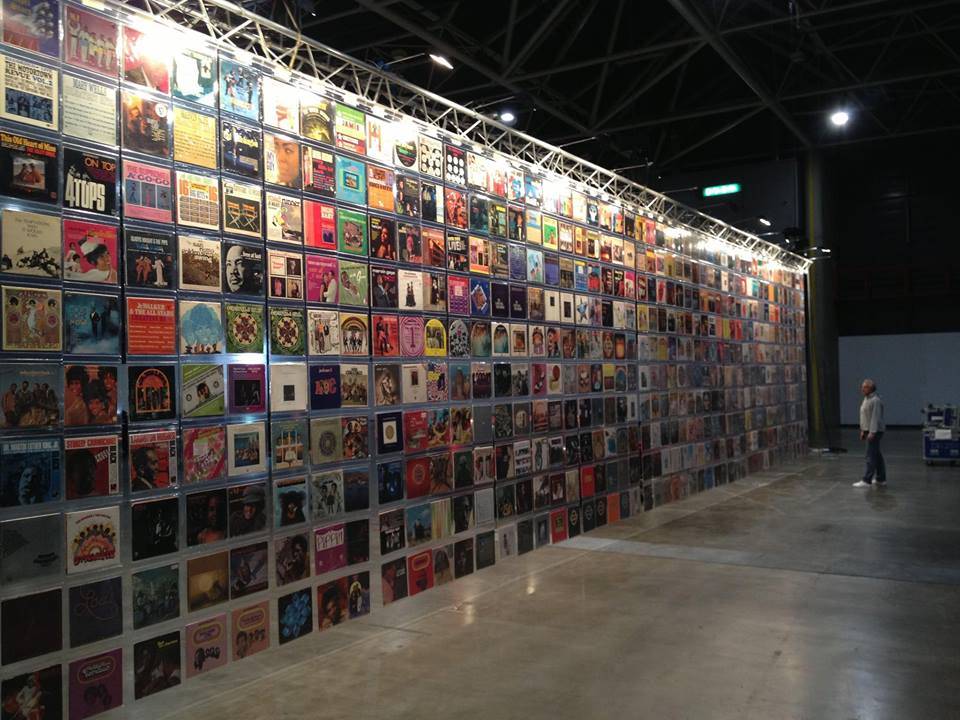 Photo: Courtesy Marc Janssen
Basement Treasures
Joe Bussard's golden-hued record collection is nestled in his basement in Frederick, Maryland. He owns some of the rarest 78s in existence and the record jackets behind him are all uniformly discolored from his hands sorting through them for the past 60 years.