A Classic Rock Record Shop Sells Analog Gems of All Genres
Moldy Toes owner and founder Tom Rule felt like something was missing in San Clemente. To him, that missing piece was a great vinyl record store. In 2014 he leased a tiny space and started selling records. Things went well. Now, Moldy Toes occupies a much larger space at 217 S. El Camino Real that is chock full of vinyl delights.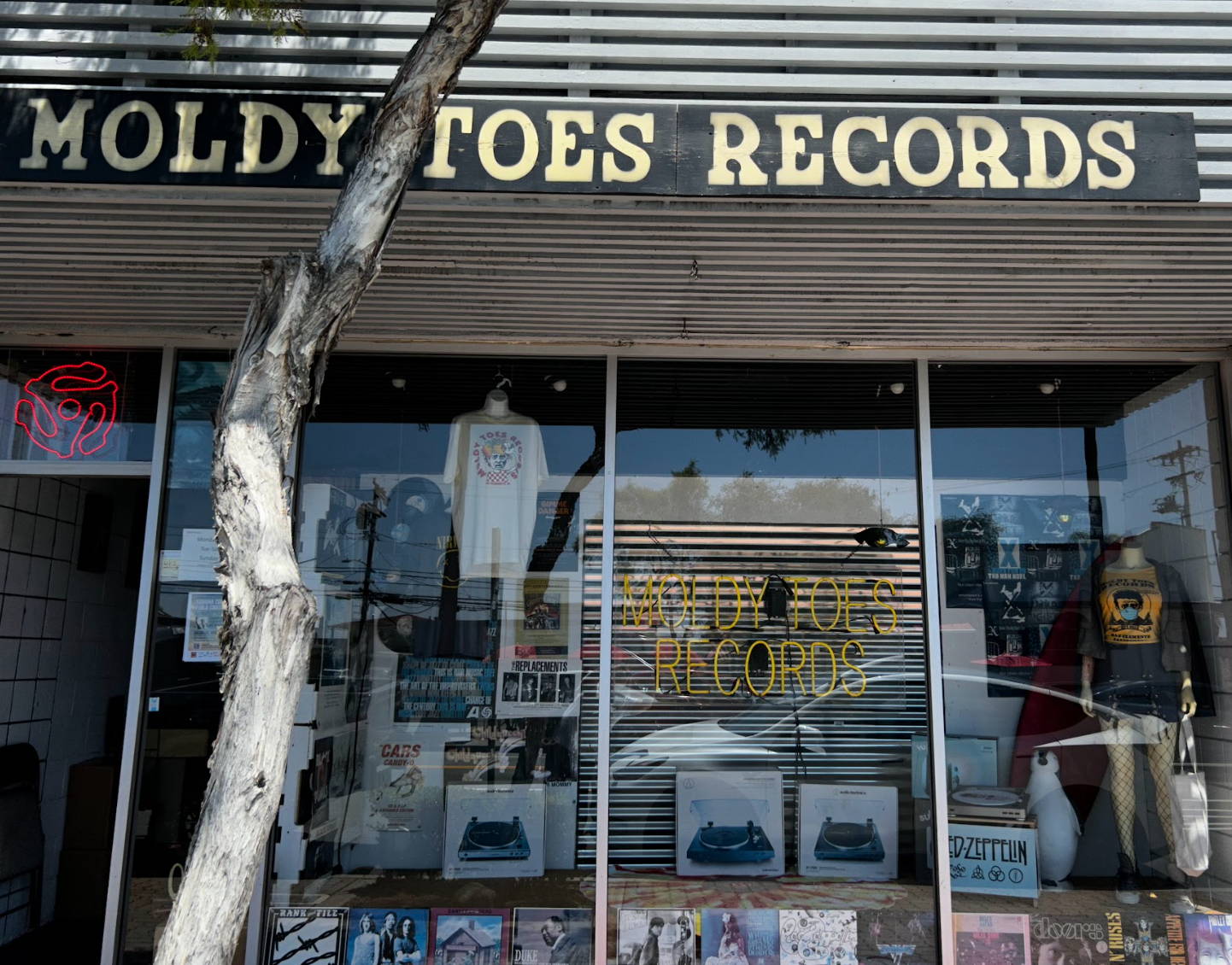 Tom found inspiration for the name of his shop in a song by The Residents called "Smelly Tongues." He says, "I wanted a name that was fun and memorable. My wife didn't care for it much. My mom couldn't stand it… so I knew it was the one to go with."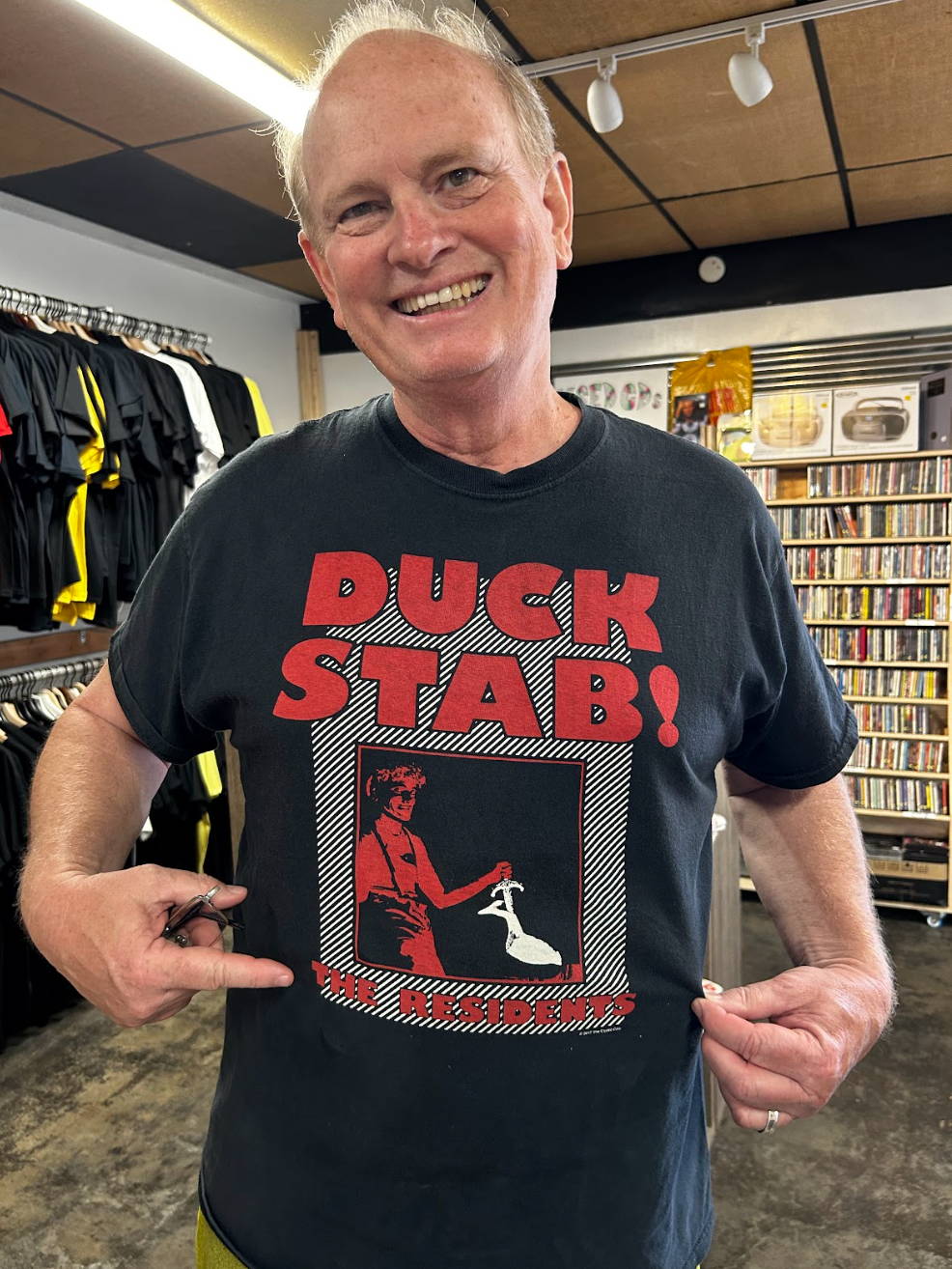 Moldy Toes owner Tom Rule
Tom has been a vinyl collector nearly all his life. At 8 years old, Tom was already buying 7-inch singles. His first full length record was an original copy of The Beatles Abbey Road. It's still in his collection.
After a bit of a lull, during the CD and streaming boom, vinyl is bringing people into Moldy Toes - in droves. Tom finds his customers to be even younger now, with people discovering vinyl through their favorite bands, and they are seeing (or rather, hearing) the benefit of listening on a good sound system. He often finds that he needs to explain how to handle vinyl to his new customers. He says, "I started to say, treat records like pictures … then I realized that with everything being digital, they don't hold pictures! So I have to show them. Hold the record by the edges. Keep it clean and dust free."
Though some recent top sellers include pop leaning artists like Taylor Swift and Lana Del Ray, Moldy Toes is a classic rock shop at heart, where you can find just about anything in the abundant record bins. Dividers, hand written in marker with plenty of personality, call out Led Zeppelin, Pink Floyd, ZZ Top. Newer bands like The OSees, Bully and Boy Genius are in high rotation on Tom's playlist.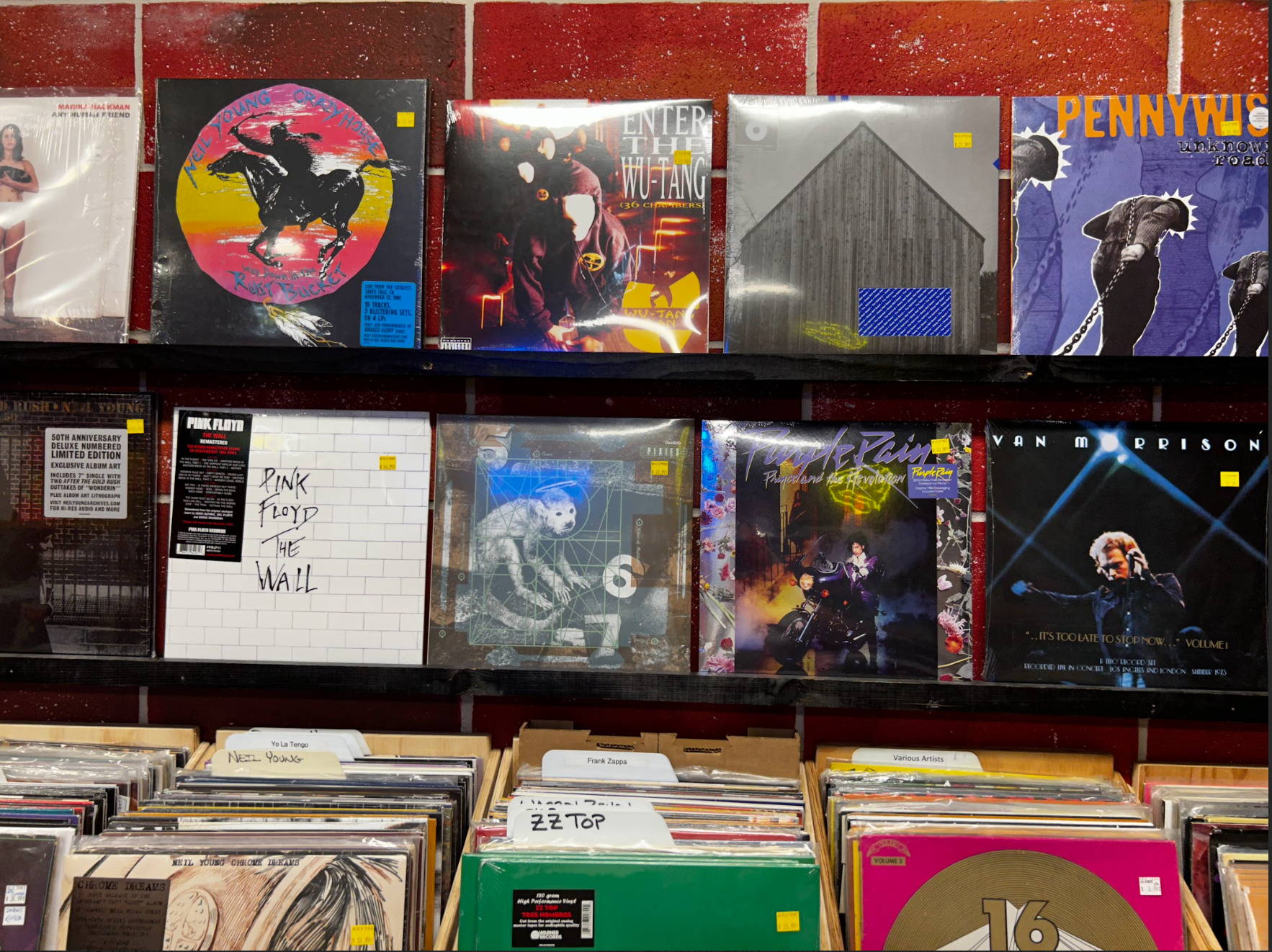 Pixies, ZZ Top, Prince, Neil Young - all at your fingertips
Surt rock and tiki music, like Martin Denny, are also popular genres in the store. Tom says that there isn't that much out there being repressed, so you have to rely on used copies becoming available. Often the only way to get them is by inheriting a collection after someone passes away. He sees these records sell the minute they hit the shop floor.
For a first jazz album purchase, Tom recommends Blue by Miles Davis on vinyl. He says, "If it's recorded and mastered analog, it has a different sound. Digital has clips for the highs and lows. You'll miss a little bit of information. Analog just has that warmth. It's more ear-friendly."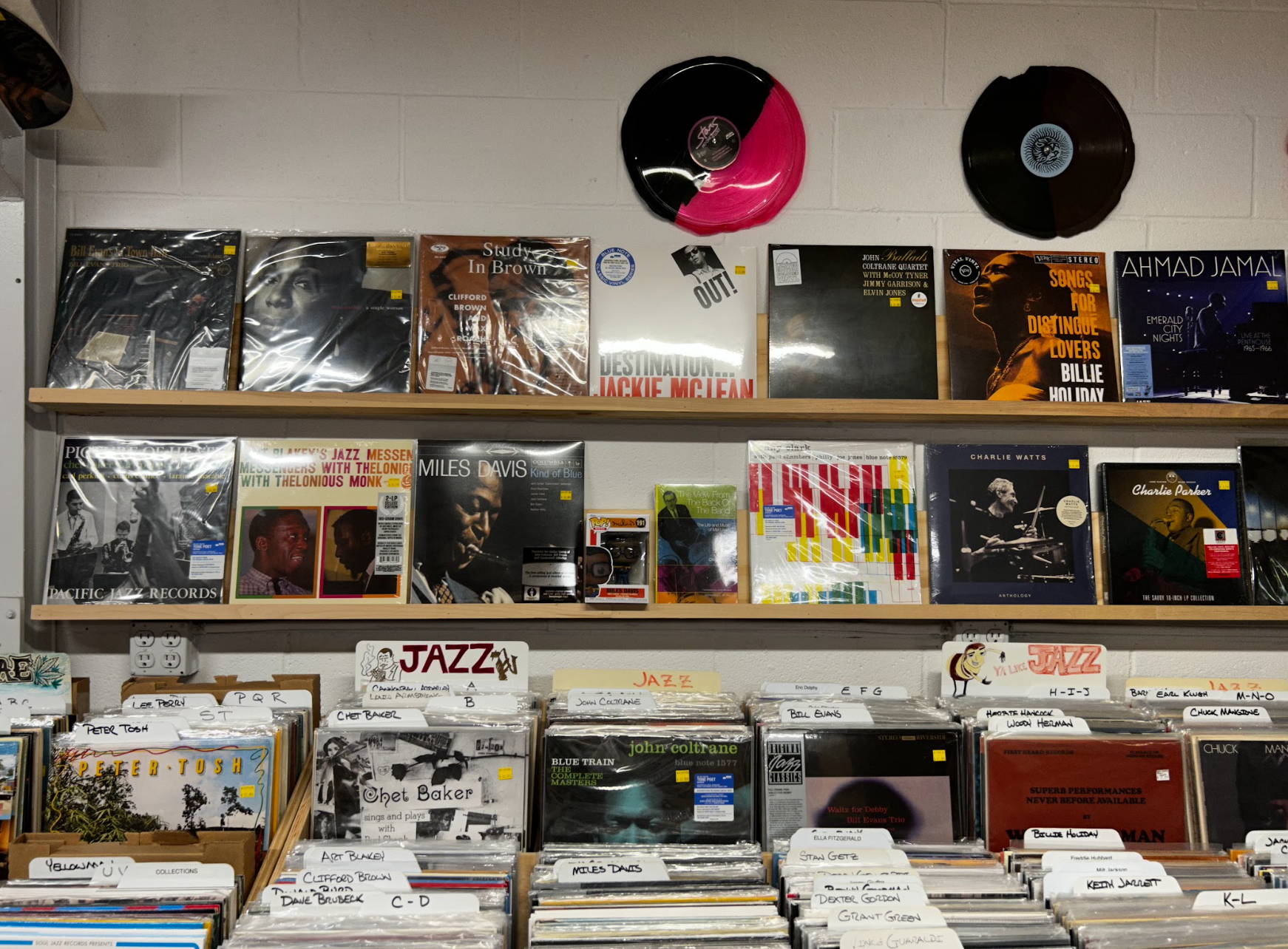 A whole jazz section to explore
When it comes to sourcing records for the shop, Tom says that in addition to his network of new release distributors, the records just come to him. "Used stuff comes in every day. A hundred albums just came in today!"
We asked Tom why people should visit Moldy Toes. He says, "Well, we say 'hi' to people when they walk in. We don't ignore them or treat them meanly. We have good customer service. And if you pay in cash we have a weird assortment of change to give. We use 50 cent pieces, one dollar coins and two dollar bills. People are usually pretty stoked about that, too."
Tom's favorite record stores: "Any vinyl shop is my favorite. Factory Records, Power Plant, Left of the Dial are all great."
Tom's advice for those about to rock (on vinyl): "Play it loud."
Visit Moldy Toes in San Clemente at 217 S. El Camino Royal and follow them on Instagram for the latest vinyl drops @MoldyToesRecords.