Wrensilva owners share their console stories and summer spins
Every Wrensilva® owner has a story to tell about their console. We checked in with a few folks who are reawakening the spirit of HiFi in their homes to hear their console stories, music memories, vinyl rituals and find out what they've been spinning this summer.
Read all about it and see how they've styled their systems for some serious console inspiration. And if you have a Wrensilva, we would love for you to share your console photos, stories and favorite soundtracks with us.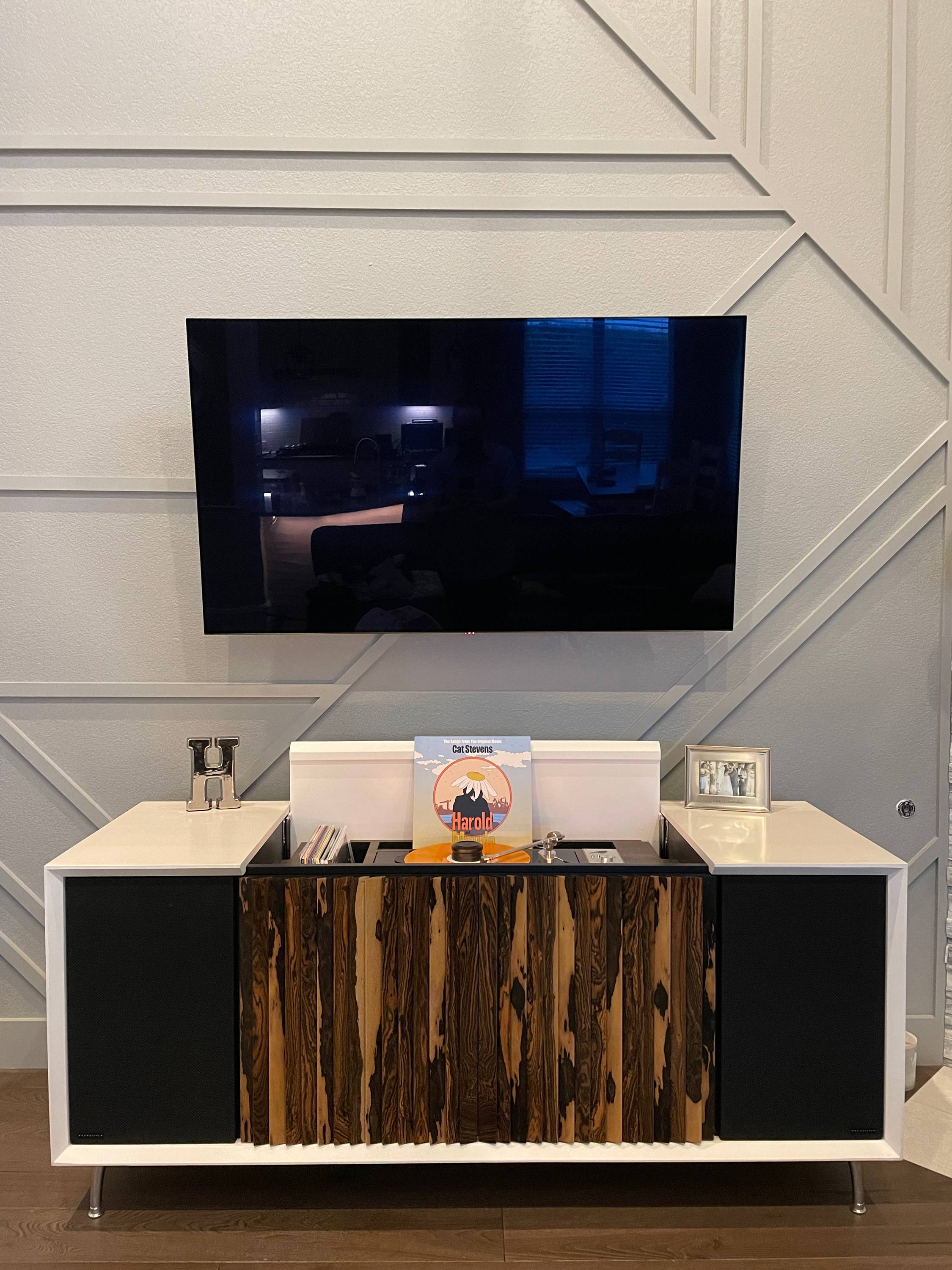 Photo courtesy of: Ben H.
Wrensilva owner: Ben H.
Console: M1
Ben's Wrensilva Story: My wife never wanted to have a turntable in the living room because she wasn't a fan of how they looked, so it forced me to retreat to my music room whenever I got the chance. But I didn't want to abandon my family so I usually spent time at the end of the night and on weekends listening to my records. We got our M1 about a month ago and it has totally transformed the atmosphere of our living space. We now have records playing all day every day, it has reduced how much TV the kids watch and created so many family moments (and dance parties). Another thing we're loving is how the console has cleaned up the living room. Before we had a media cabinet with a receiver and speakers which was super cluttered, and now it's all consolidated in the M1 which has enough space for our AppleTV, DirecTV, gaming console etc. It is definitely a centerpiece of conversation and attention when guests come over.
What They're Spinning: This summer, we've gotten to rediscover some great albums together as a family: Gipsy Kings 'Greatest Hits', which was an album I grew up listening to with my parents and now the kids love it. We call it "Sunset Music" when we listen to records as we make dinner. The kids love dancing and jumping around, it creates a great vibe. We also started a new tradition of Joni Mitchell mornings, or putting on John Mark McMillan while we drink coffee. We used to turn on the TV first thing, but now it's all about what record to play, which has totally changed the energy of the space to be more interactive and lively for the whole family.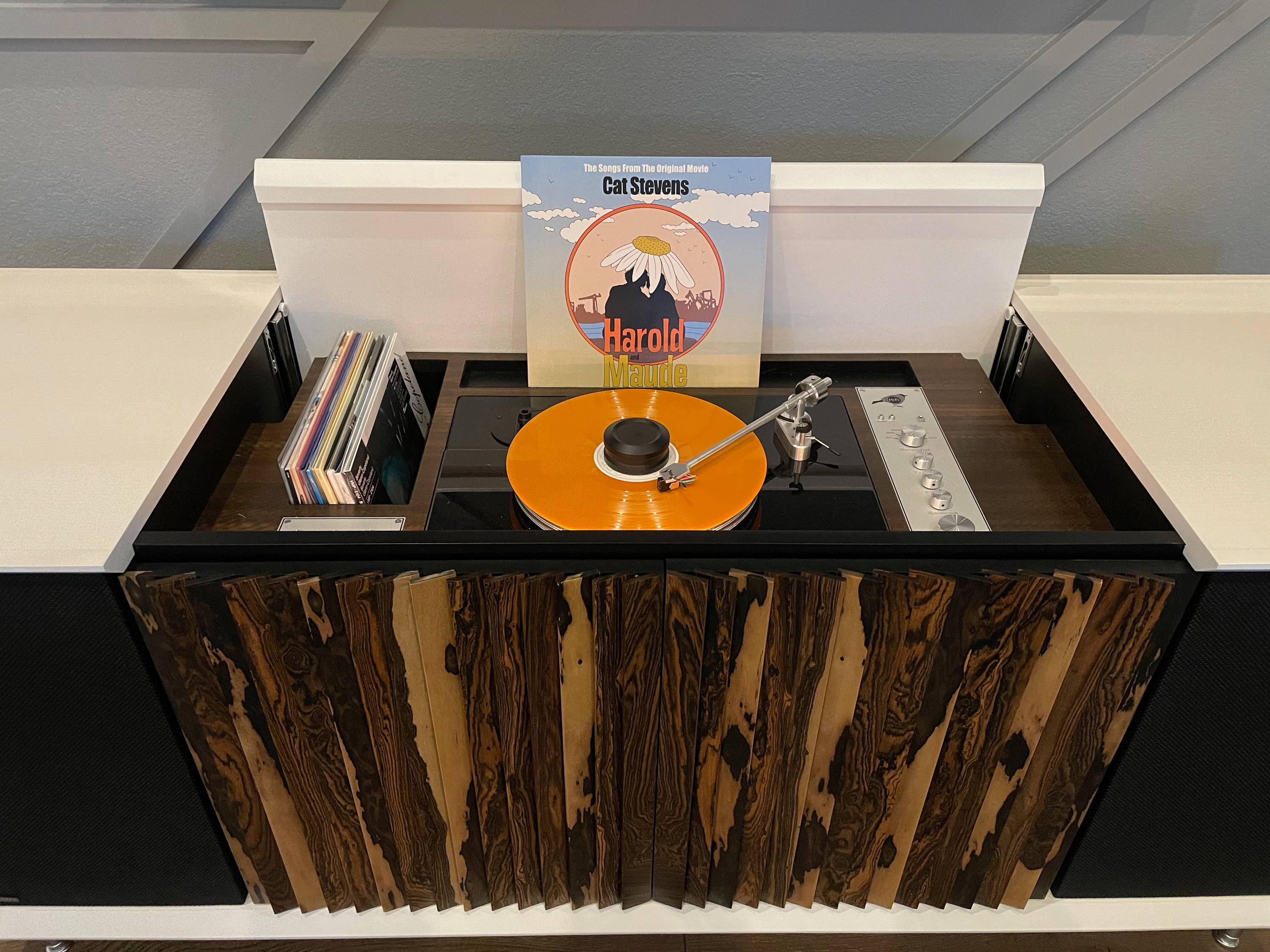 Photo courtesy of: Ben H.
Wrensilva owner: Robyn R. and Bruce B.
Console: The Standard
Their Wrensilva Story: Music by nature has an evocative effect on most people. For us I like to think that music is our love language. Most every event in our lives has some sort of soundtrack to it and adding the Wrensilva Standard console to our St. Pete Beach home has been life changing.
We find ourselves staying in more often than not to listen to vinyl, whether it's a prized find from a used record shop, a favorite artist re-released in 180 gram vinyl or just an addition of something that makes us pause to remember some special moment in our lives. Plus we've added components to our console to allow us to play those amazing mix cassette tapes (yes, he makes me one at least every couple of months) or those tunes you can't find on vinyl but you can on a CD.
What They're Spinning: While we both have our favorite artists, what to play first was the 2nd most important decision we had to make (the 1st being the purchase of the piece.) We went back and forth and finally decided that Kentucky boy, Sturgill Simpson's 'Sound and Fury' was the winner. Partly because we were both born and raised in Paducah, KY and well, we just really liked that album! From there it was just so much fun to listen to those hand-picked albums. Brothers Osbourne 'Port Saint Joe', Loverboy 'Get Lucky', Michael Jackson 'Off The Wall', Lenny Kravitz 'Let Love Rule' and the list goes on and on.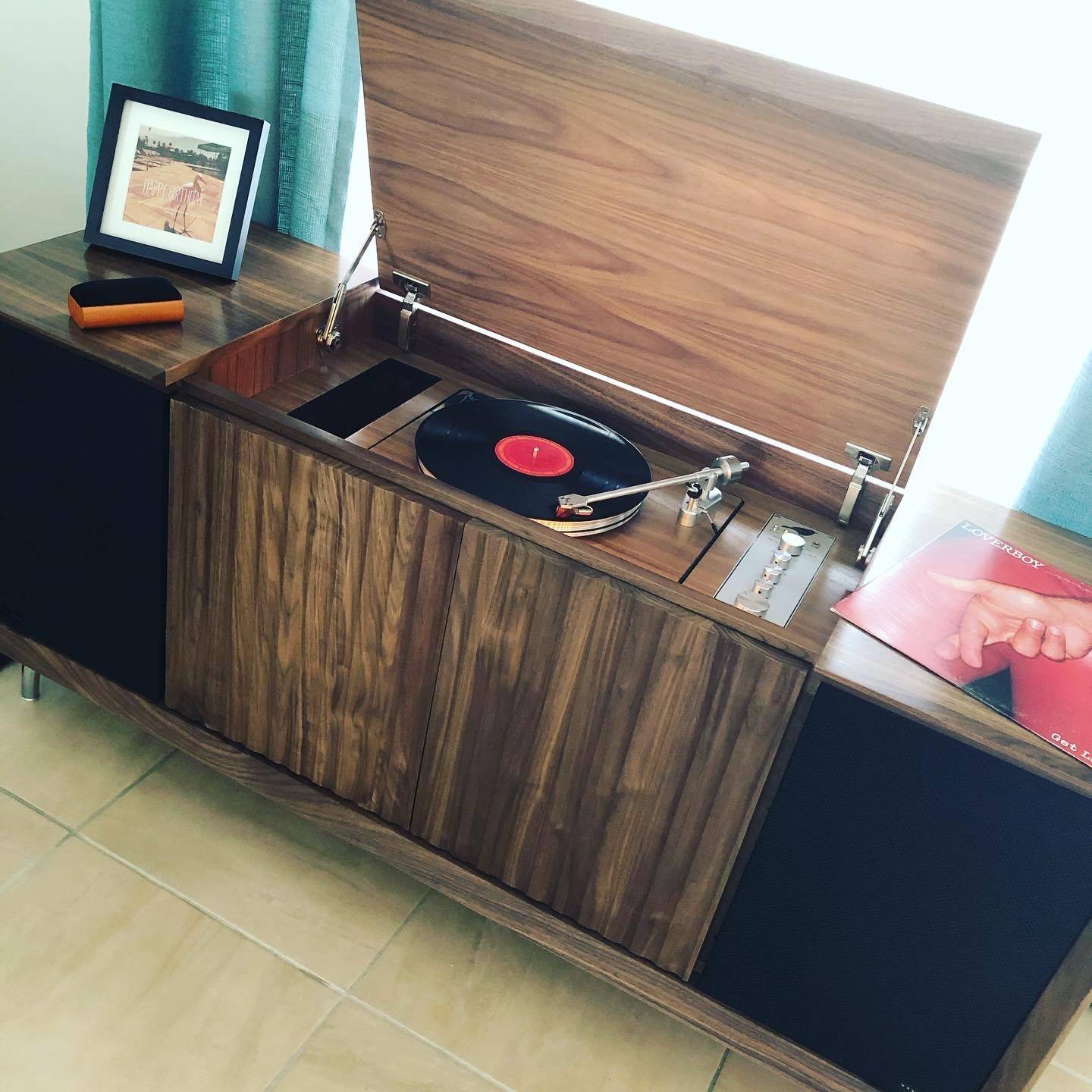 Photo courtesy of: Robyn R.
Wrensilva owner: Adam J.
Console: M1
Adam's Wrensilva Story: Growing up, I was always fascinated with audio equipment. Whether it was an antique record console or the equipment stack of amp, tape deck, CD player, EQ, etc. that both my father and grandfather possessed. I specifically remember in the early 90's, my Grandfather took a big step forward and invested in a new stereo system with large KEF speakers. The sound that system could produce has always blown me away, even to this day (he still has it!)
I give this backstory because, when I discovered Wrensilva, it was my Grandfather who advised me that he has never regretted his investments into high quality audio. That was all of the encouragement I needed. I ordered my very own Wrensilva M1 the next day. My fondness of Sonos products led me to discover Wrensilva several years ago. At the time, I thought it looked like an amazing product, but having only lived in small apartments, the large console seemed like something I would be unable to properly enjoy. Fast forward a couple of years, and not only did I find myself as a (Mid-Century Modern) home owner, but I was in San Diego, the home of Wrensilva!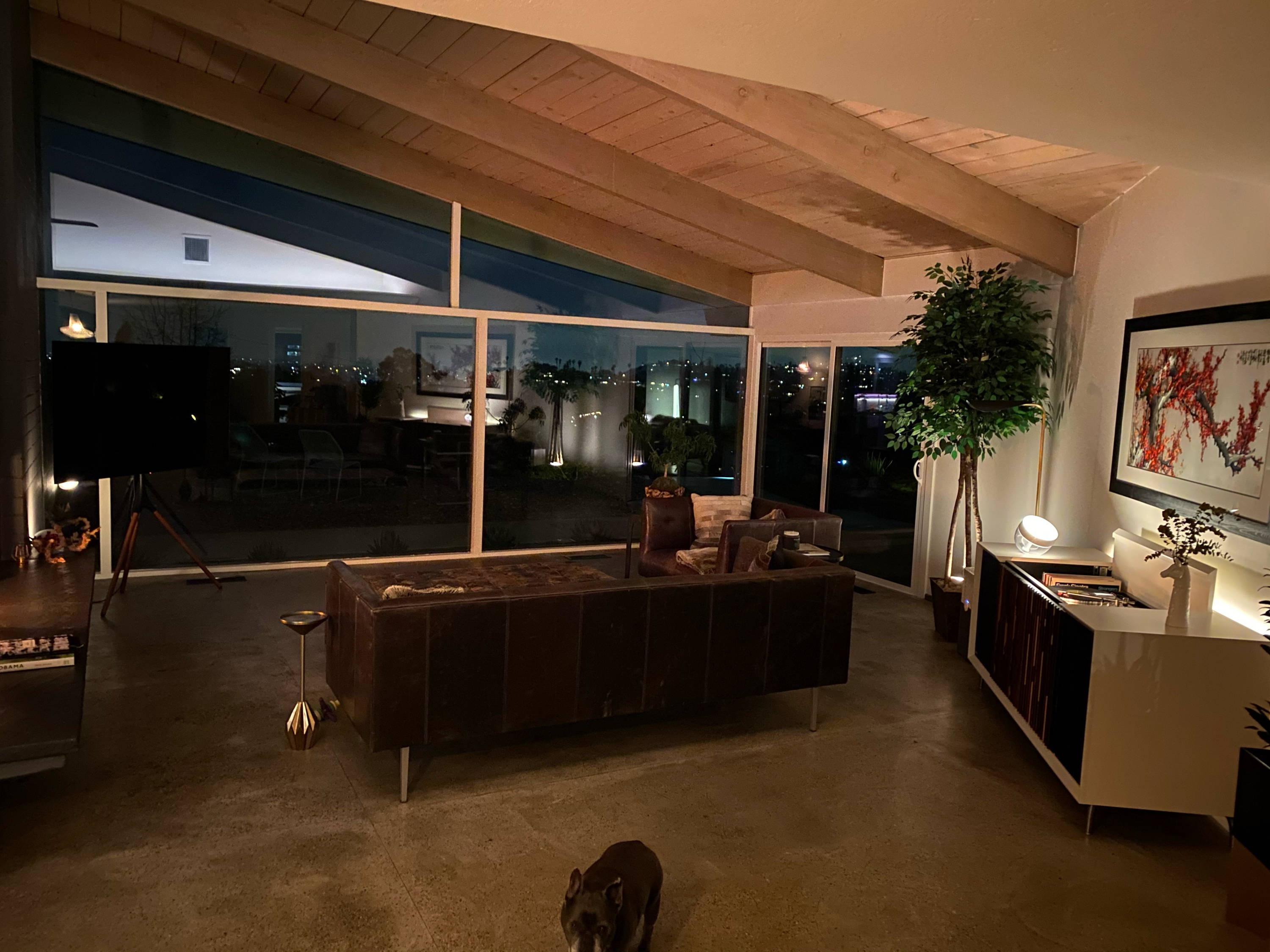 Photo courtesy of Adam J.
I rode my scooter down to the shop but to my disappointment, it seemed like they were closed. However, a nice gentleman saw I was at the door and informed me that the sales staff was gone for the day but that I was welcome to come in and look around. He asked what I was interested in, and then put a record on the console for me to hear. The moment the sound began pouring out of the M1, I knew that this was the console I wanted.
Afterward, I could not stop thinking about the experience. The sound, in what was a very large room, was so crisp, so compelling. You could feel the music. This was what I had always wanted for myself, ever since sitting in front of my grandfather's KEF speakers.
Fast forward to delivery day: it felt like Christmas as a kid all over again. Almost two years later, our Wrensilva M1 has been the true centerpiece of our living space. There is almost never a day that it doesn't fill our home with music. When we have guests to our house, they are always enamoured by it. I don't think anyone has ever walked by it without asking about it.
What They're Spinning: Whether it's one of our favorite Sonos HD Radio stations (Cocktail Hour), our favorite rap album (Drake 'Scorpion'), or perhaps some Herb Albert and the Tijuana Brass, the Wrensilva always delivers. Its perfect balance makes it so that even at very loud volumes, it's not "too loud". Being able to feel music is a perpetually satisfying experience. When you add to the impressive capabilities of the M1 that our entire Sonos array of speakers can join the party, it's truly an unbeatable proposition.
There are only a few things that I have purchased thus far in my life that I have complete confidence will still be with me to the end. Our Wrensilva console is, without question, one of those possessions. I'm proud to be an owner and continue to look forward to our daily time together!
Photo Courtesy of: Adam J.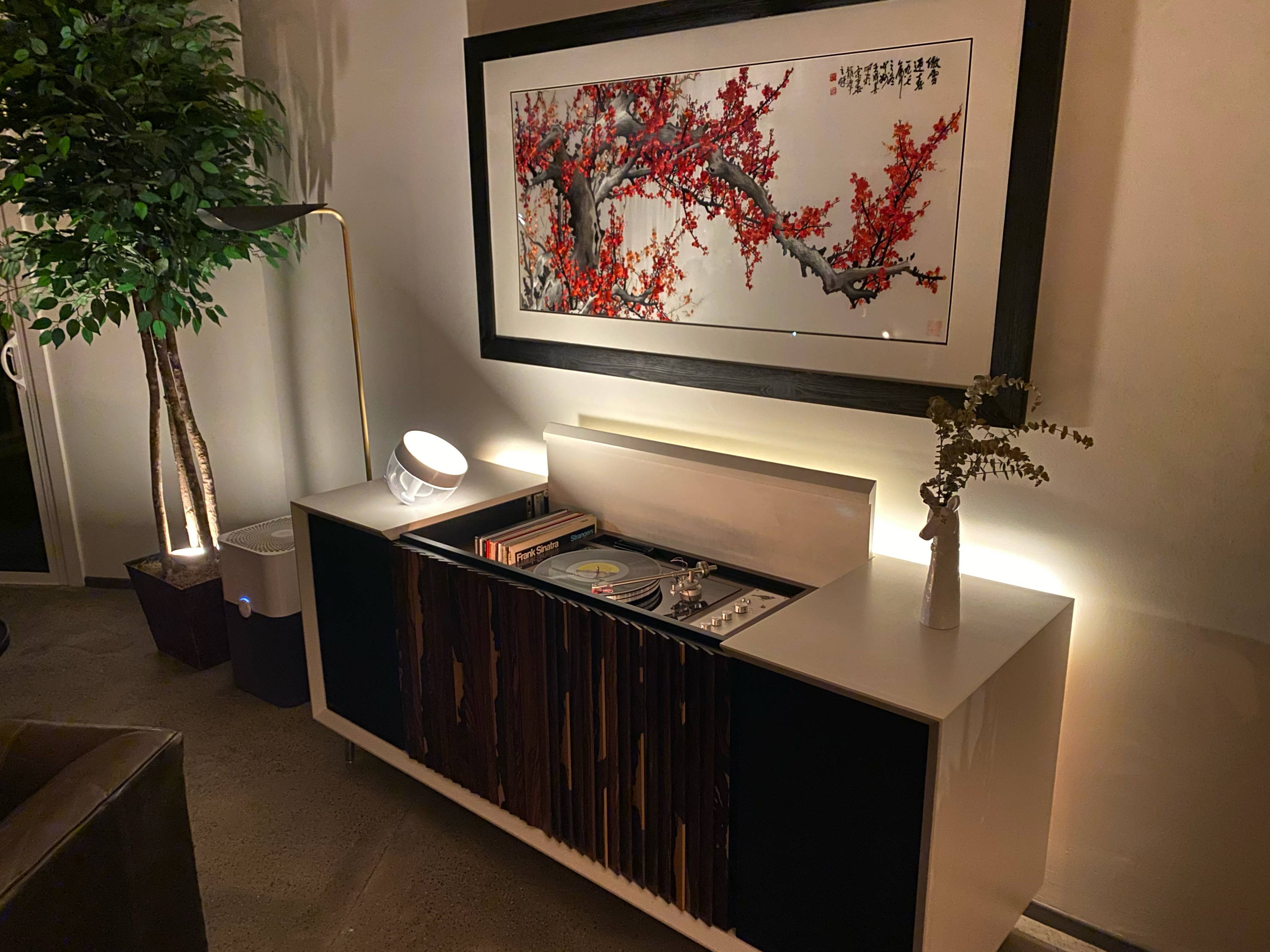 Photo courtesy of Adam J.