No Vintage Restoration Needed
When it comes to investing in a record player for your home, there are key factors to consider — style, functionality and most importantly, high quality sound. With the experience of vinyl at the heart of Wrensilva, we are naturally inspired by the aesthetic of classic vintage record player consoles.
Wrensilva reimagines the vintage record console we all remember from decades past while elevating it entirely with leading audio technology and modern performance.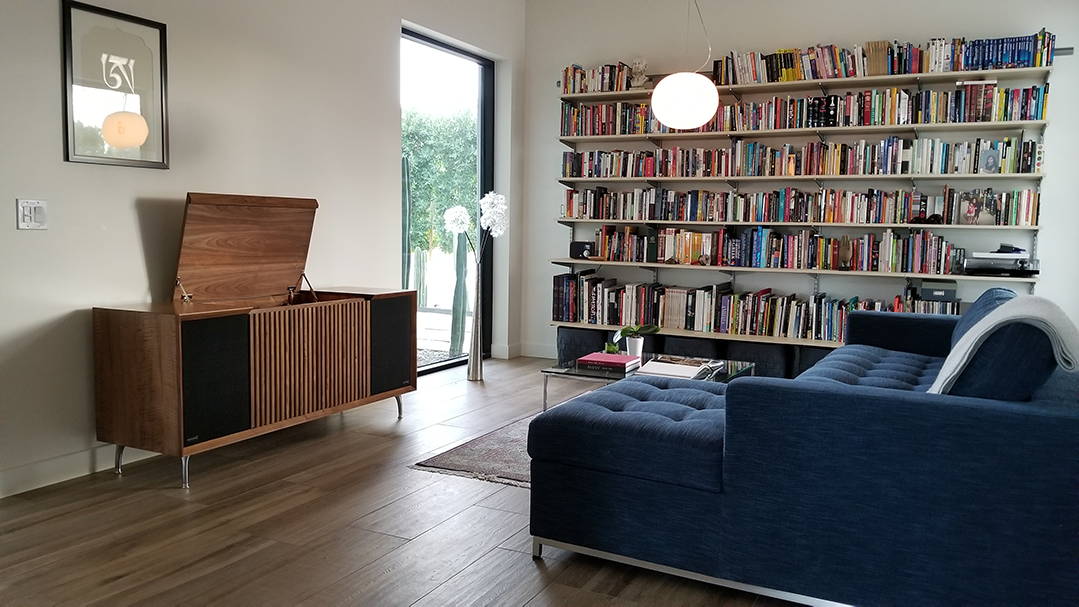 The Standard - Paradise Valley, AZ
You Can Have the Best of Both Worlds — Here's How:
1. Vintage appeal, modernized:
Get the look, feel and familiarity of consoles past without sacrificing sound or craftsmanship. Each Wrensilva console is handbuilt and is inspired by midcentury modern design
2. Quality is key: 
From audio components and construction to design and finishes — using the highest quality of materials makes this sound system an heirloom from the inside out
Wrensilva M1 (Walnut)
3. Analog meets digital: 
With state-of-the-art sound and technology, Wrensilva's integration of Vinyl, Sonos, and Bluetooth makes for a seamless transition between Vinyl and streaming
4. Form meets function: 
Gone are the days of being banished to one room to enjoy your records. A conversation piece in and of itself (that can also store and showcase your records), you can have a centralized music experience in your living room or connect to your Sonos or in-wall speakers and listen throughout your home
Wrensilva M1 (White)