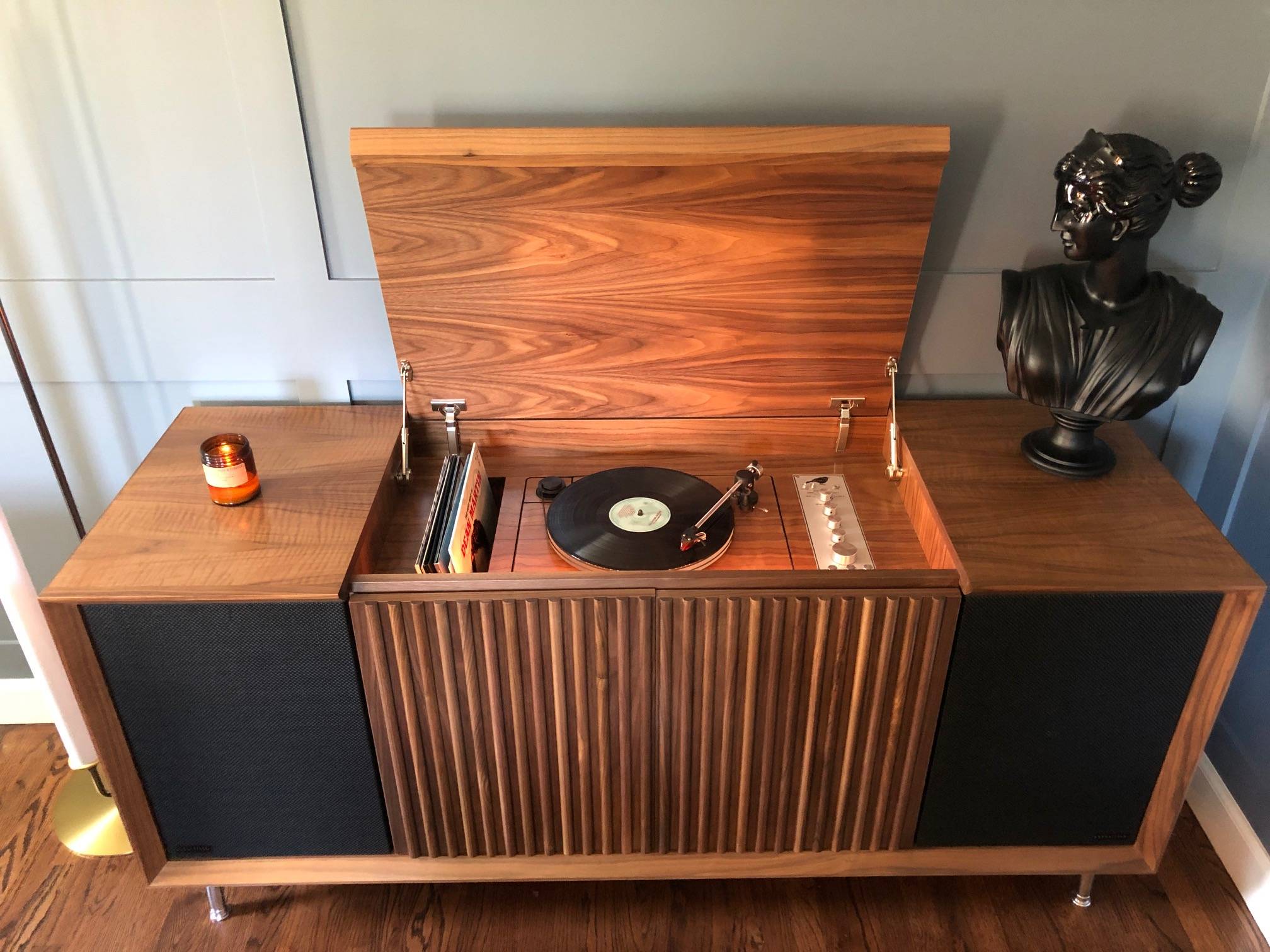 Photo: @Little.Simplicity
Take your pick: North American Walnut or Curly Ash. Either way, The Standard Wrensilva® record console makes itself right at home in any space. Partly due to its "Goldilocks" size—just right between its two counterparts M1 and Loft. But at its core, it's the fine materials and premium audio features that have classified The Standard as "pure Wrensilva."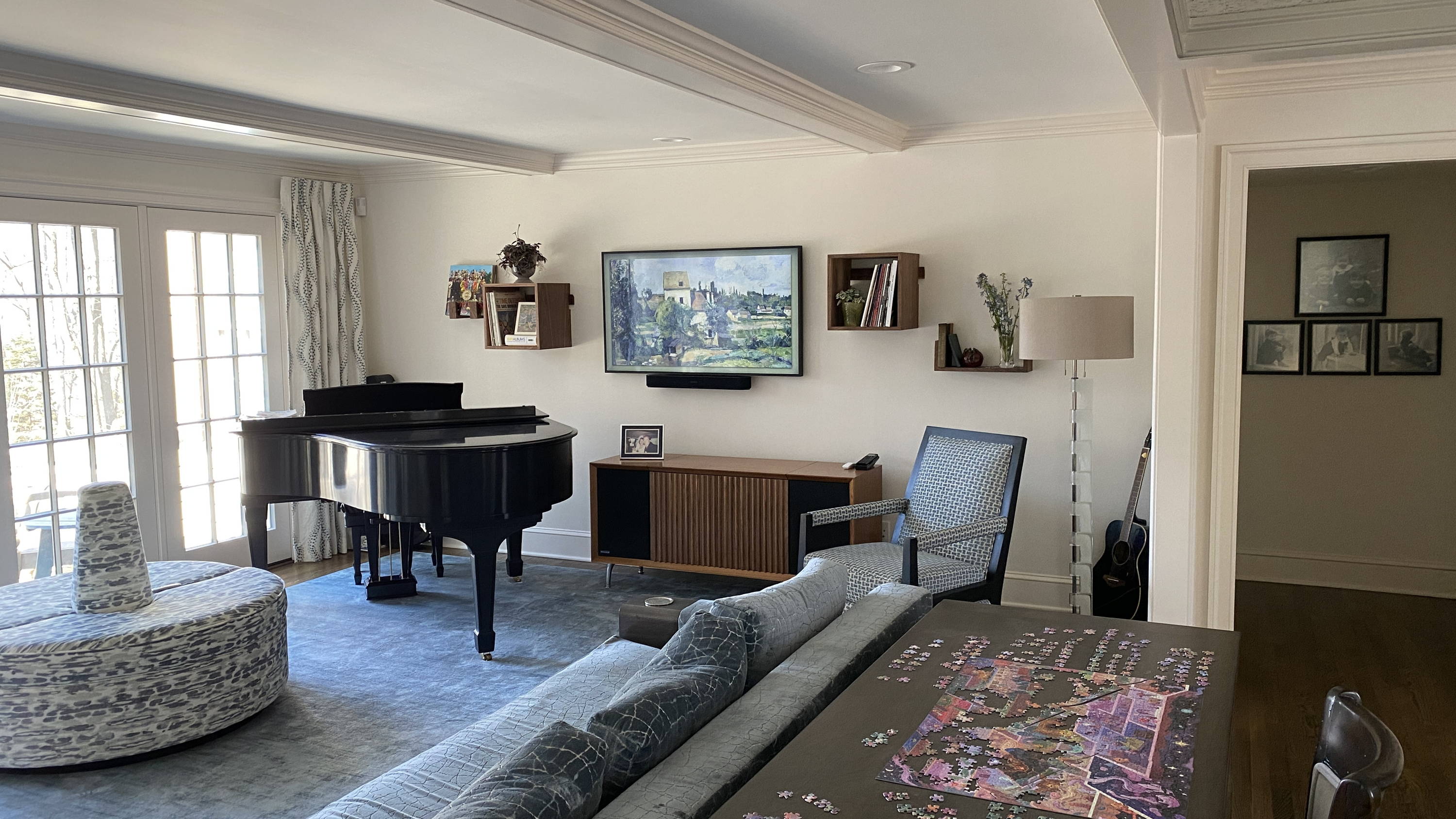 High Design
To master the ultimate at-home audio experience, Wrensilva considers the entire designed environment. And HiFi doesn't stop at sound. With unmatched craftsmanship and precision in every detail, The Standard boasts a look similar to the M1—on a smaller scale—which makes for style and value in one sleek, hand-built piece inspired by midcentury furniture.
Maybe it's the lighted upper wood deck that beckons for a moody evening paired with a classic cocktail. A vision. Or the vinyl record storage pocket (and more storage underneath) to keep your favorite albums at arm's reach. And then there's the striking attention to detail —aluminum knobs, engraved faceplates and polished aluminum legs adjust for leveling. It's a luxury listening experience all around.
Photo: The Standard Club Series in Curly Ash Wood
Different Listening Modes
Six to be exact. And endless opportunities for wrinkle-free HiFi euphoria and all the music you could want at your fingertips. A built-in, premium turntable, Sonos® functionality, and Bluetooth, and auxiliary inputs for anything from an old school cassette deck to a digital cable box—it's the kind of integration that makes you think analog and digital may as well have always existed together harmoniously. The ability to connect to Sonos and jam out from anywhere in the home. Enhanced by the imperfections of analog sound.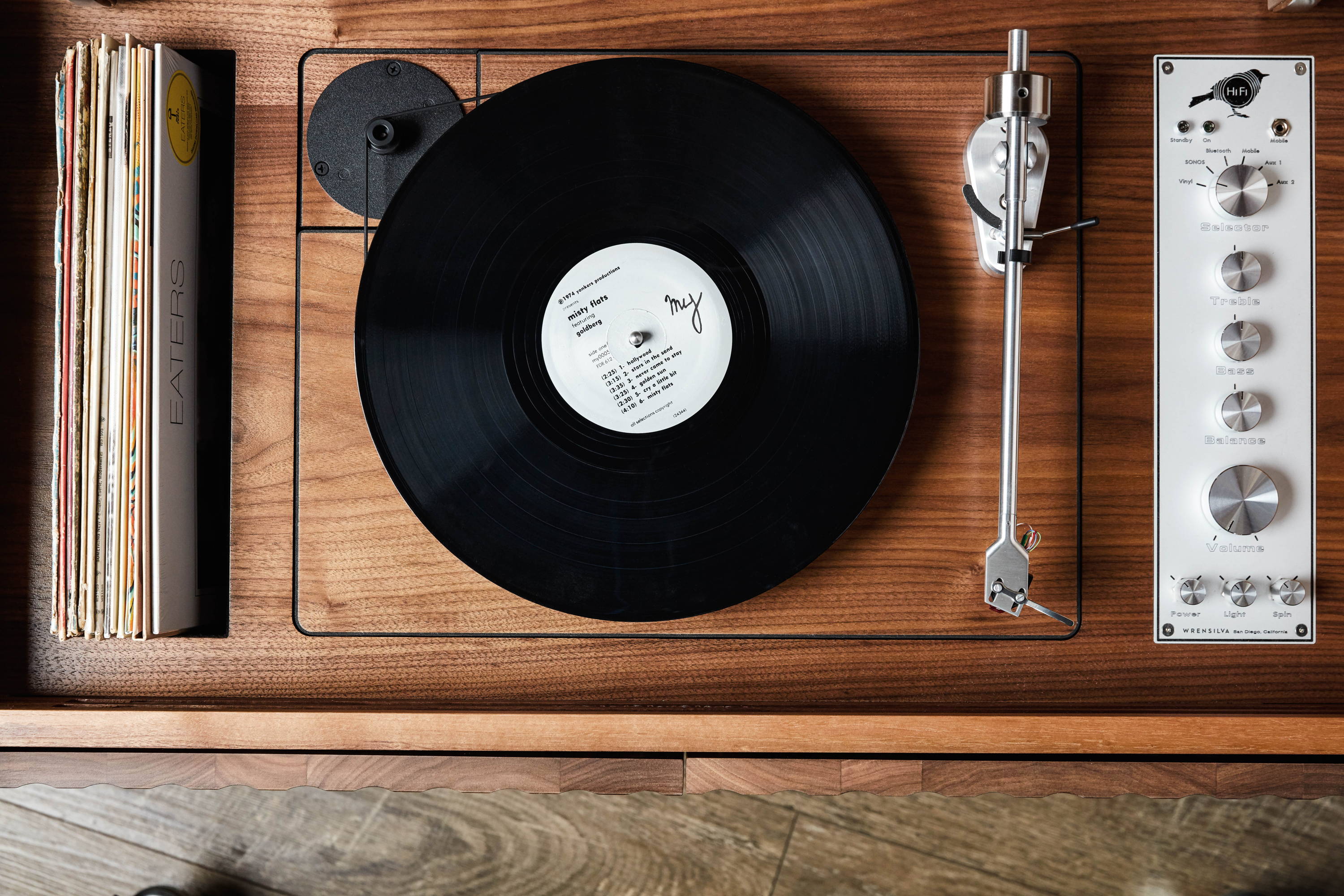 Big Sound
Disclaimer: The Standard has become notorious for its sonic, transportive experience, known to keep vinyl records spinning all day long. The modern console's sound quality is crystal clear and robust. Perfect for vinyl and streaming. Midcentury design with 21st century integrated technology makes for an around-the-clock invitation to slow down and be present with a good vinyl album.
Photo: The Standard in a home in Paradise Valley, Arizona  
Style Star
The beauty of The Standard is that its good vibes are felt from any room. Thanks to its timeless design, it's right at home in a library, cozy in a den, vibrant in the dining room and steals the spotlight as a living room media console. And the reason for dancing in any space. This is the design-forward heirloom piece that is sure to be passed down from generation to generation. It will always be the ultimate elegant statement.