You'll need good people, great records and massive sound
Nothing says summer like a good soiree... and in the spirit of reawakening HiFi, a Wrensilva® dance party is — naturally — all about the records. Read on to find out how to set the stage for an unforgettable vinyl party and make it a night where everyone ends up dancing.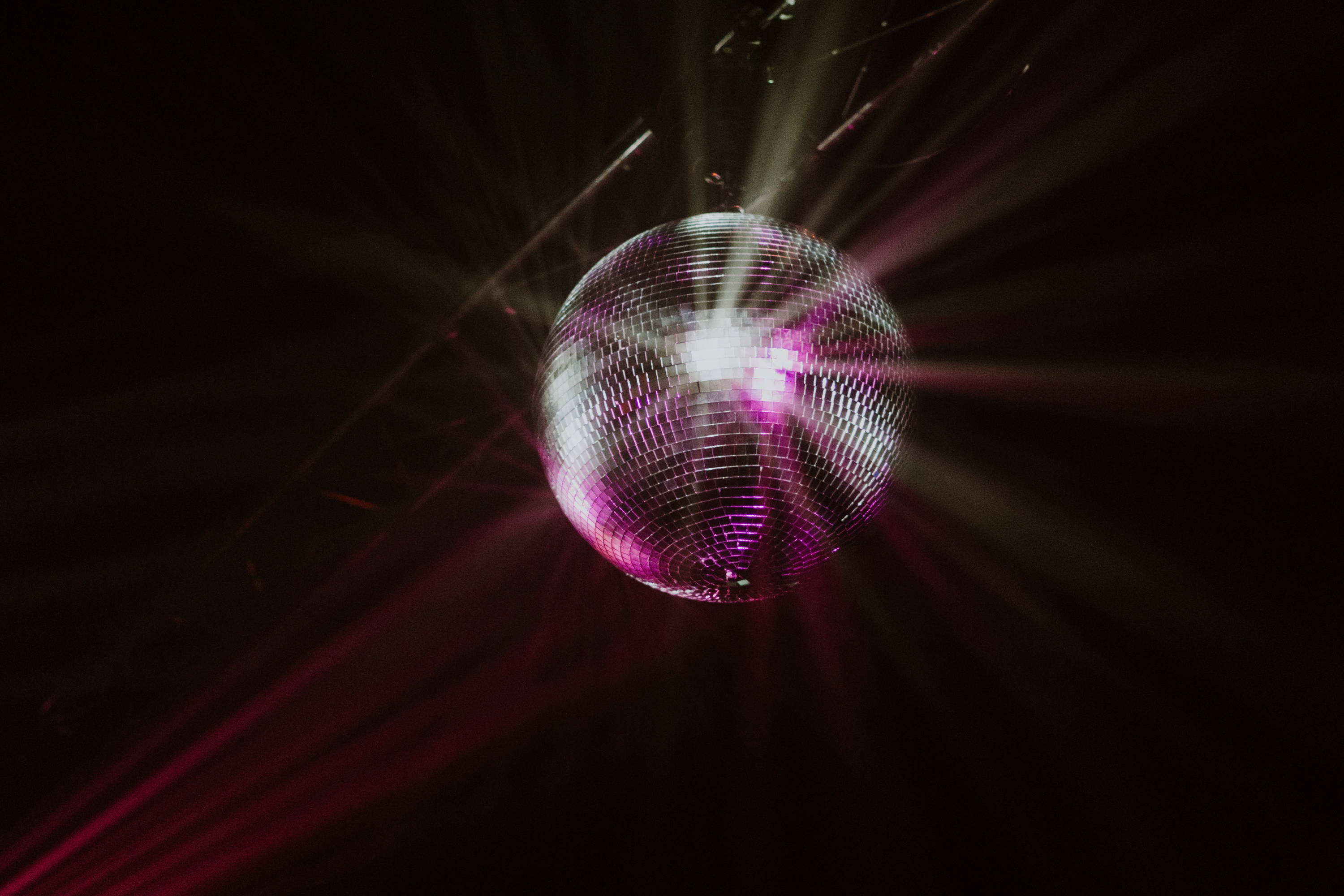 Photo by Haley Lawrence
Set the lineup: First and foremost, music is the most important element when creating the vibe. Ask your guests to share their favorite summer album ahead of time (or better yet, bring their copy of the record) and set the music lineup for the event. To ensure there's no awkward silences, pick someone to switch out the records or make the executive decision to turn the knob to Sonos mode.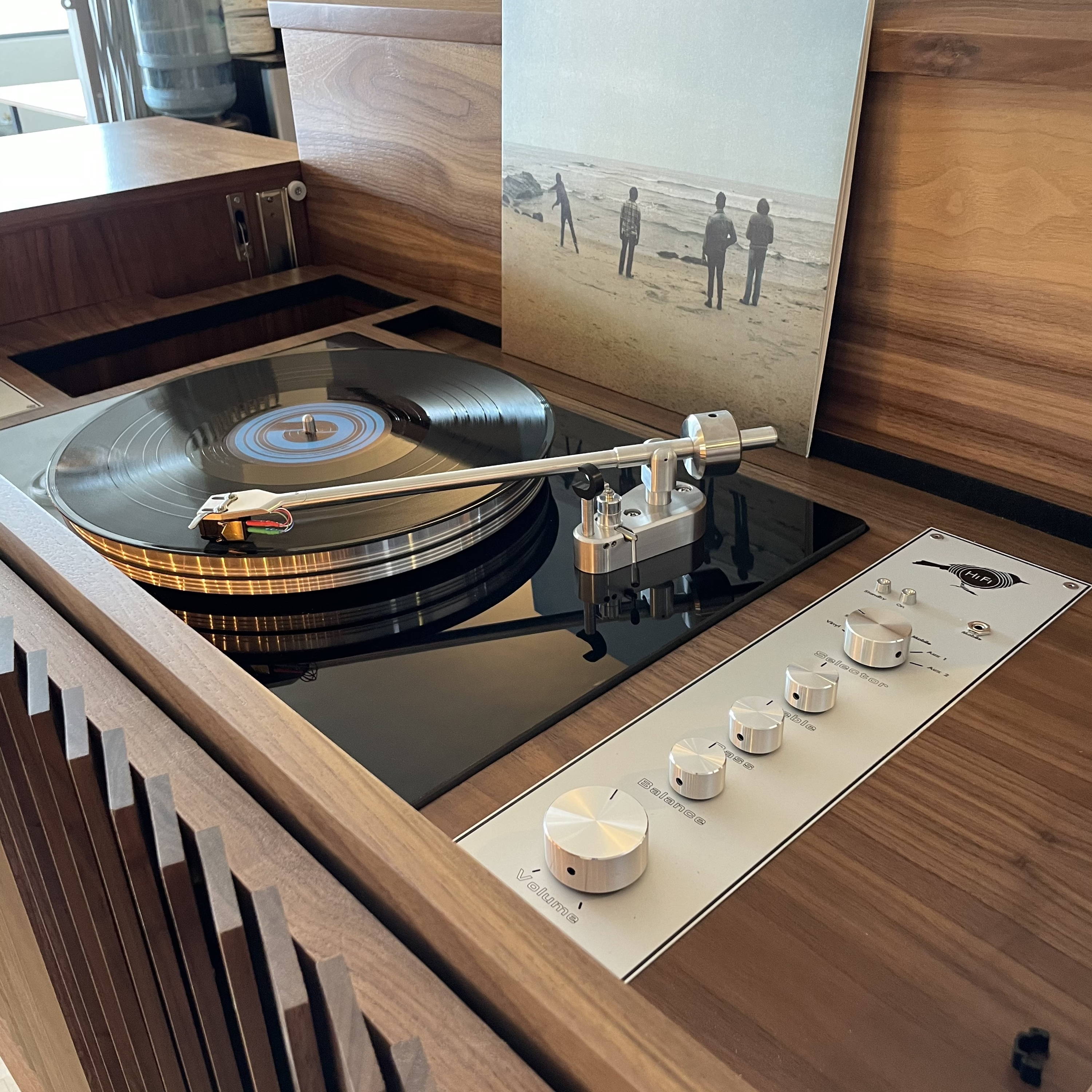 Let your console be a conversation starter: Encourage guests to gather near your console to kickoff a night of music — set up your cocktail bar nearby, put out extra seating and leave room for a makeshift dance floor.
Sound that surrounds: Put a record on your console, crank up the volume and then switch to Sonos mode. Watch your guests' jaws drop as the music plays from every speaker in the house, outside included.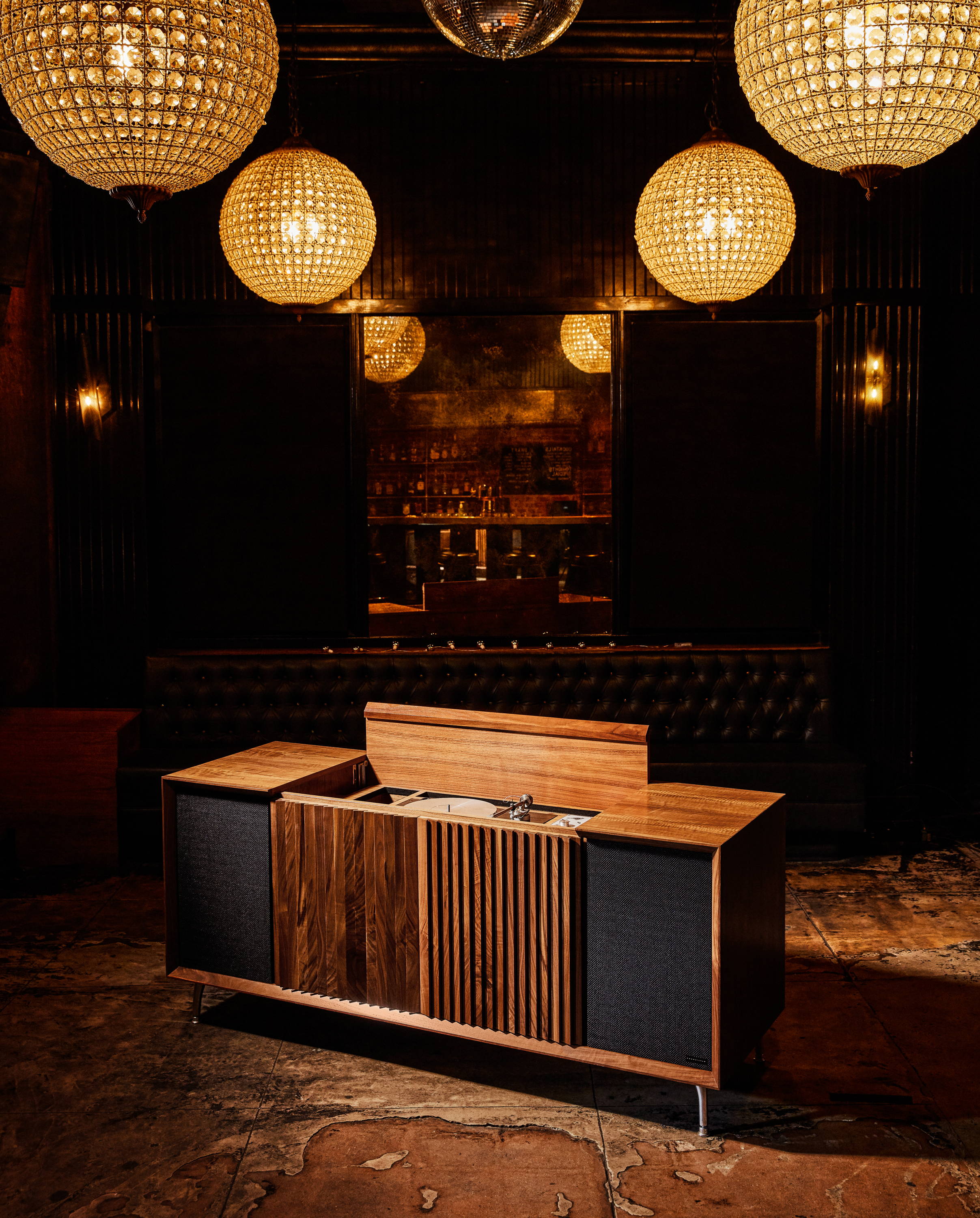 Cue the libations: No matter what the theme is, a specialty cocktail with a fun name is a must. "Purple Rain Punch" or "Side B Bourbon" anyone?
Light it up: In addition to sound, lighting at any event is crucial. Hanging bistro lights outside and putting that dimmer to use helps set the mood for a good dance party. And for the cherry on top, all Wrensilva consoles come with an interior lighted upper wood deck to properly show off your spins.
A night to remember: To commemorate the event, send a playlist out the next day as a "party favor" with a compilation of all the albums played.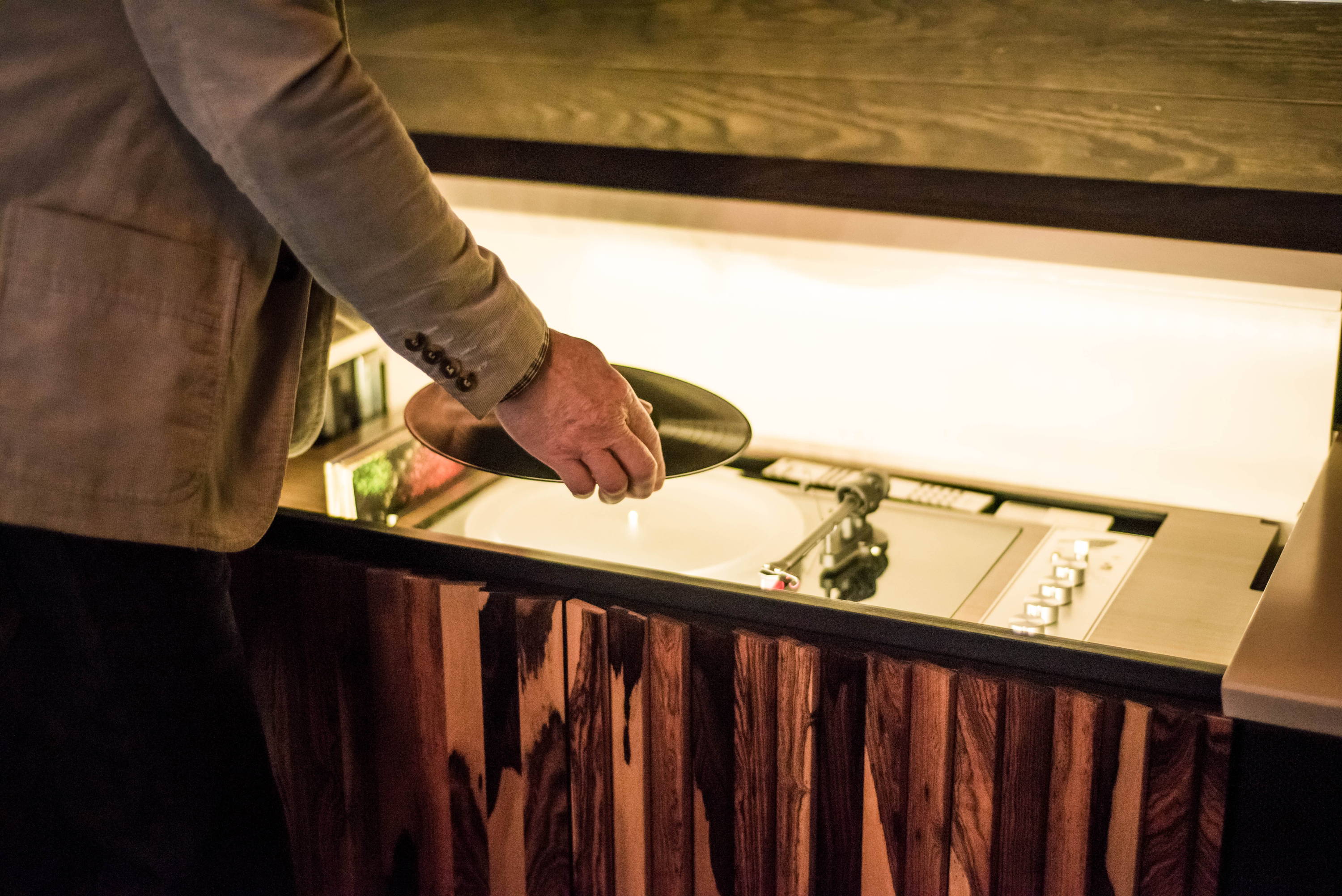 Whether you're planning something for friends, family, or keeping it small and intimate, there's no shortage of dancing and good fun to be had with your console. Happy summer.