Wrensilva's Guide to a Festive Holiday Season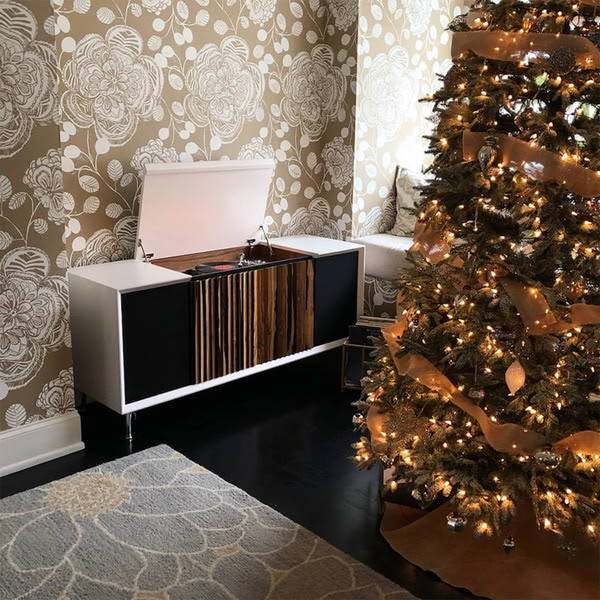 Nothing beats a festive record paired with a classic drink in hand and a delicious bite to top it off. Whether you're hosting a holiday gathering, having a family dance party around your Wrensilva® or bringing in the New Year, the trio of good music, spirits and eats will usher in the holiday mood. Here are some of Wrensilva's favorite pairings to match a variety of vibes and festivities this holiday season.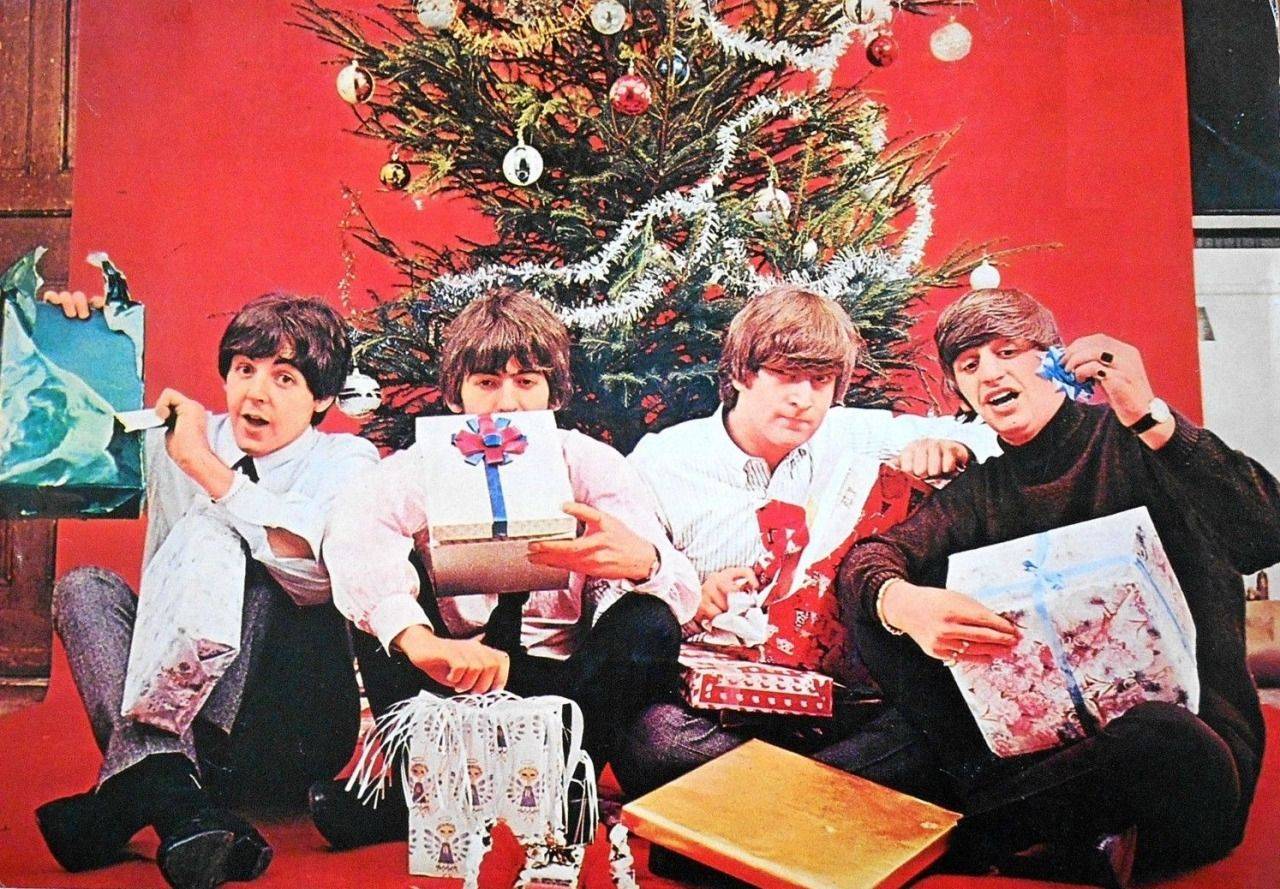 While every household has its own decorating traditions, it's likely that Christmas cookies and The Beatles have played a role at some point throughout the years – the tinsel and decor emerging to make their annual appearance from storage, the needle dropping on The Beatles' 'The Christmas Record' and John Lennon's Liverpudlian voice officially commencing the holiday season. Diehard Lennon fans may already know that Brandy Alexander cocktails were one of his favorites (not to mention the cocktail that sparked a raucous night at the Troubadour with singer Harry Nilsson in 1974). Impressed with the creamy concoction, Lennon deemed the drink "a milkshake" made with four simple ingredients – brandy, crème de cacao, heavy cream and Nutmeg. To continue the British Christmas theme, try classic Ginger Biscuits, deliciously "moreish" (as they say in the UK) and perfect with Brandy Alexanders or a cuppa tea. Top it off with "Love Actually" playing in the background teeming with heartfelt, albeit slightly naughty British humor.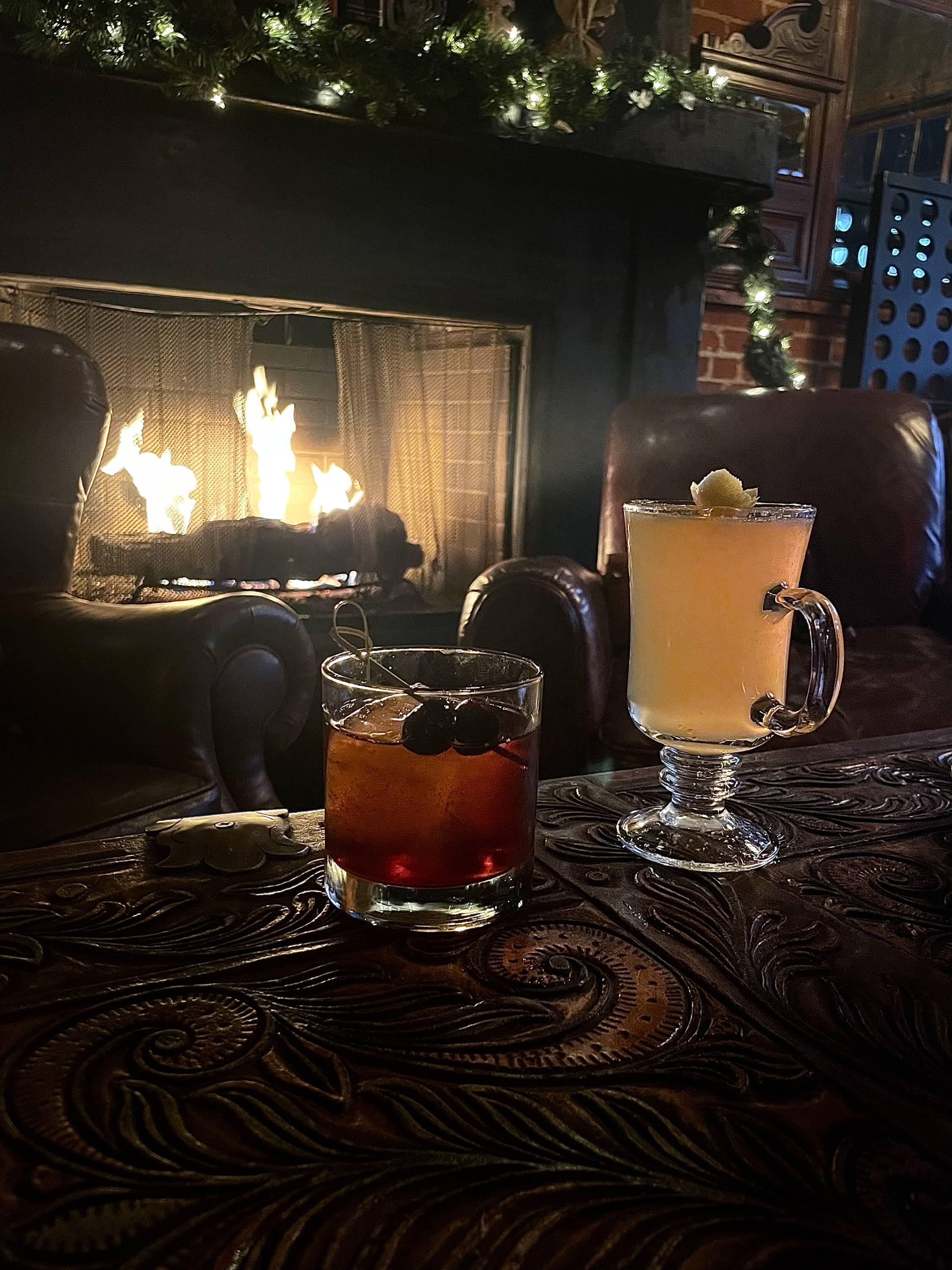 When hosting a laid-back holiday game night, easy is the operative word to focus on maintaining the title as the reigning champion of Scrabble. Classic Pigs in a Blanket is a no-brainer (as in 10 minutes to prep and 25 minutes of cooking time). And in the spirit of effortlessness, Gin and Tonic is simple and refreshing with Bombay Sapphire, Fever Tree premium tonic water and a lemon or lime wedge. Sufjan Stevens's 'Songs for Christmas' spinning in the background is the perfect game night soundtrack, with the right balance of festive and edge to set the mood right for good-natured holiday competitiveness.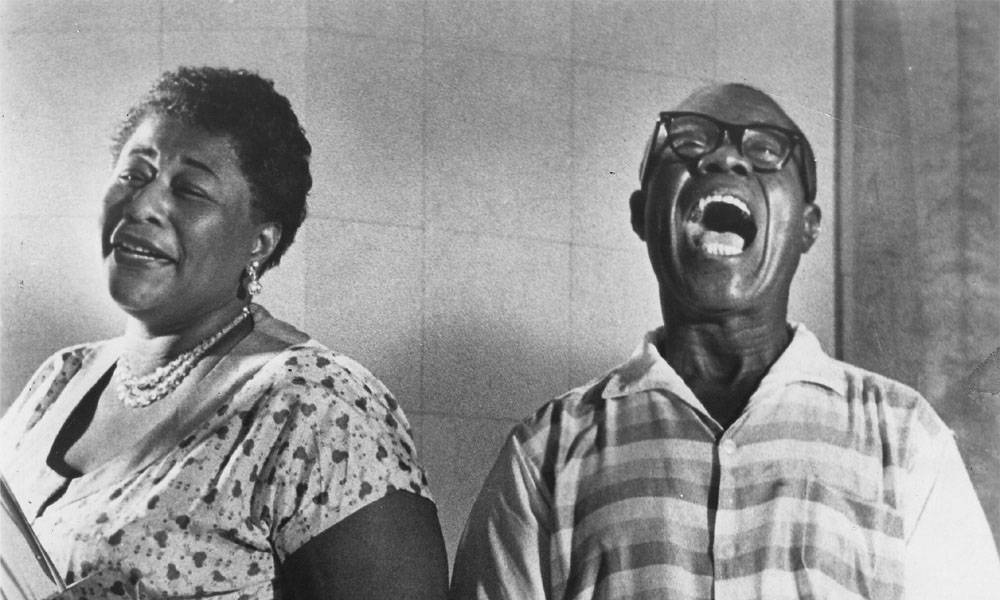 Photo: Phil Stern/Gilles Petard/Redferns
For a romantic evening cuddled up by the fire, it doesn't get more warm and cozy than with Ella Fitzgerald and Louis Armstrong's 'Ella & Louis Christmas' playing on your console. As Ella's silky vocals croon "Have Yourself a Merry Little Christmas" with Louis's iconic trumpet riffing in between phrases, it's easy to fall into a nostalgic reverie with that special someone. Complete the mood with a Hot Toddy, the godfather of hot spirit drinks, made here with whiskey, hot water, demerara sugar and a clove-studded lemon peel. Whether escaping a blizzard outside or wishing you were in a cabin in the snow, this classic drink will transport you and comfort you as you cuddle to keep each other warm. And nothing says romantic leisure like a decadent charcuterie spread to nibble on for hours by the fire as 'Ella & Louis Christmas' spins again for the fifth time.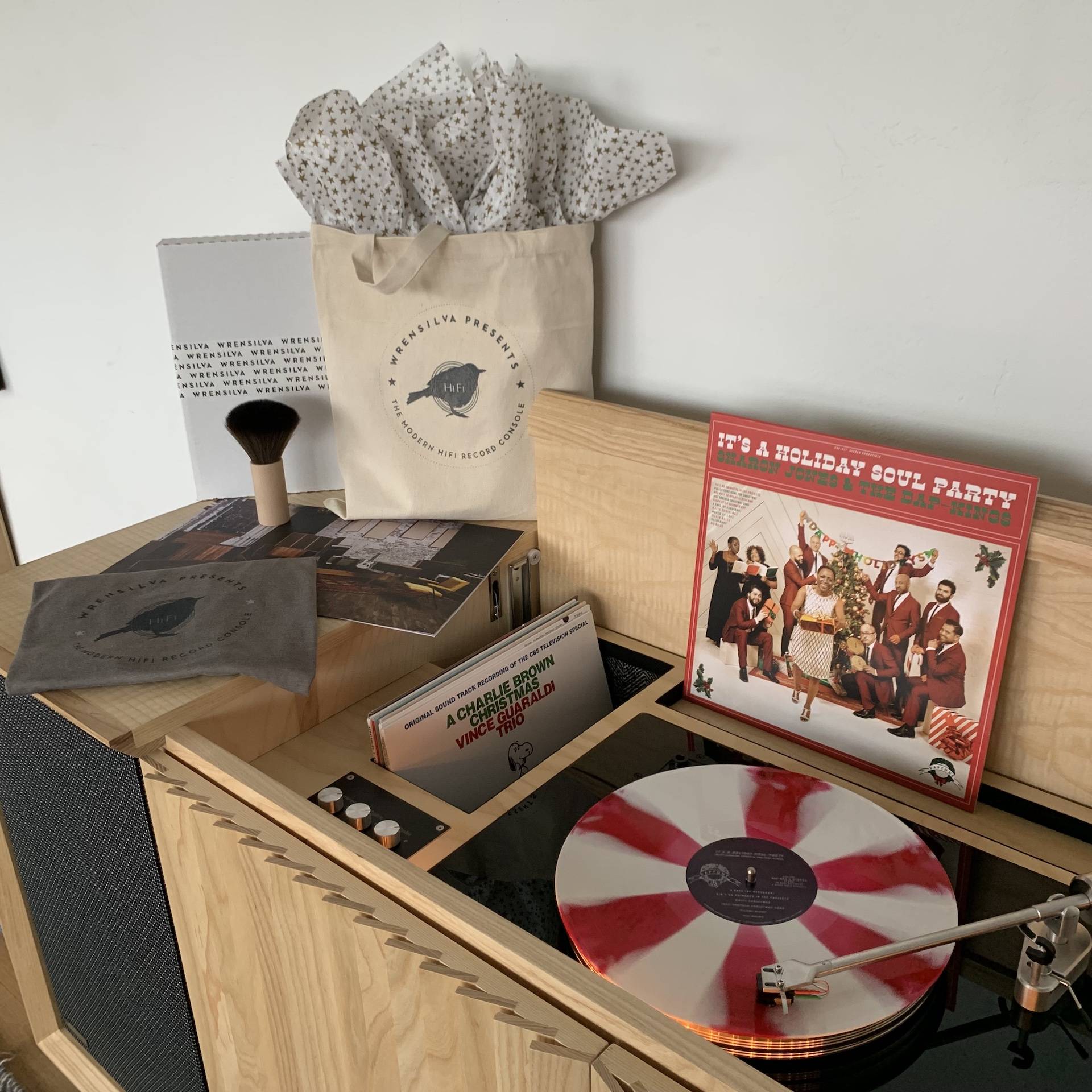 If you're planning a family holiday dance party around the console, look no further than 'James Brown's Funky Christmas' – fun, groovy and full of positivity. Twist and shout, sweat it out, slow dance and celebrate the season with the Godfather of Soul, who even offers spoken word Christmas greetings throughout the record as an extra personal touch. 'It's a Holiday Soul Party' by Sharon Jones & The Dap-Kings is another go-to holiday dance-off record, filled with funk, soul and R&B holiday classics and refreshing originals bound to get the whole family moving. Munch on some Homemade Cracker Jacks in between songs until the classic homemade pumpkin pie is brought out with dollops of whipped cream for the whole family to enjoy. A big bowl of kid-friendly spiced Holiday Punch is the perfect companion to a night of dancing – and the simple addition of rum, whisky or vodka does the trick for the adults in the room.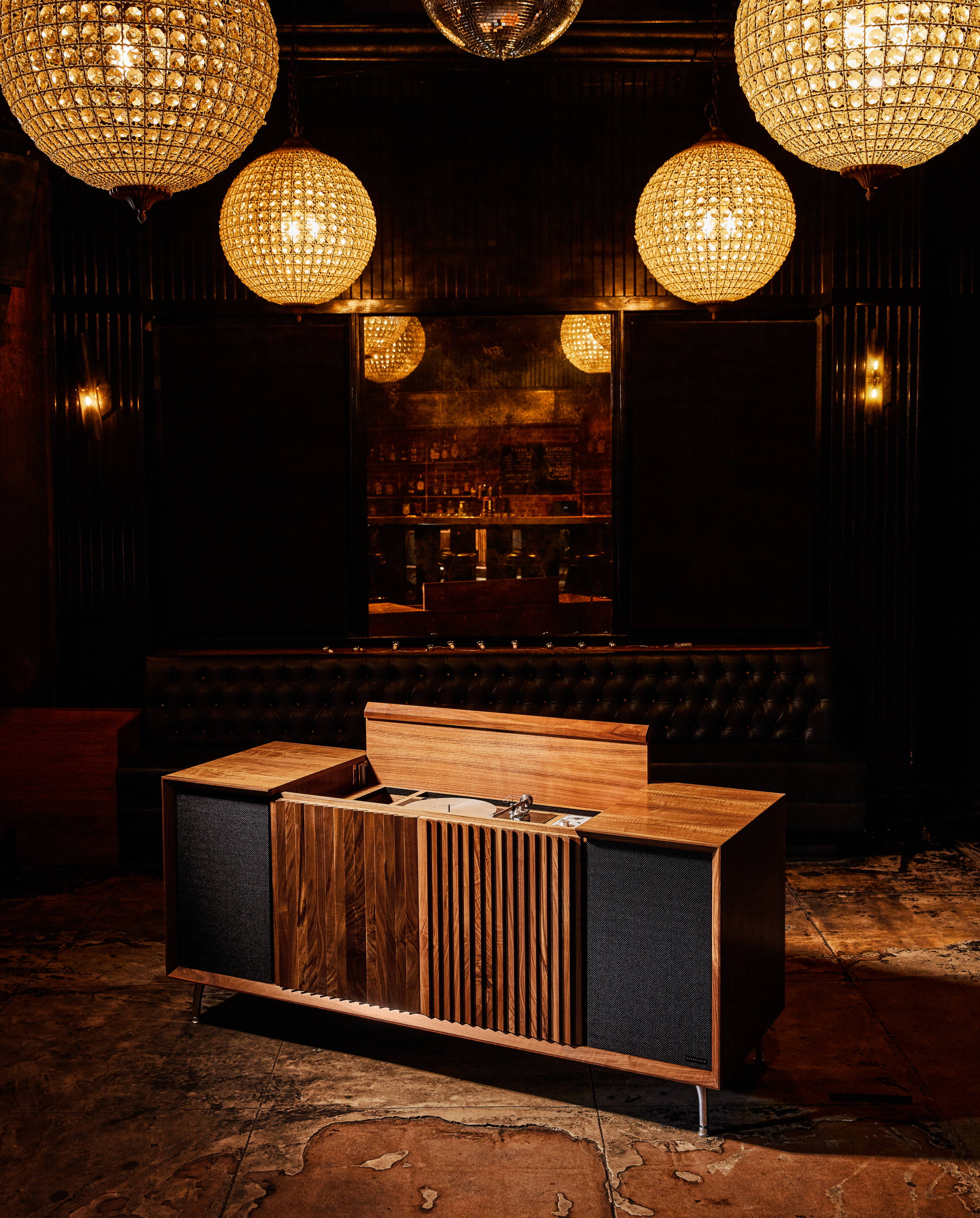 As New Year comes along, it's time to trade in the tinsel and bring out the champagne, noisemakers and black and gold. For a soirée, spin 'The Best of David Bowie 1969 - 1974' collection and 'Motown Greatest Hits' to set the New Year vibe right. A classic, elegant Champagne Cocktail is apropos for such an occasion, with bitters-soaked sugar cubes and extra aroma from a citrus peel to elevate the New Year toast. For those who want to pack a bit more of a punch, the French 75 maintains the champagne theme with the addition of gin. Keep hors d'œuvres classy and simple with finger foods such as shrimp cocktails and deviled eggs, perfect quick bites in between mingling and dancing.
May this inspire your celebrations this holiday season, whatever they may look like. Drop the needle on that festive record, eat, drink and be merry.