Wrensilva's Chief Design Officer Shares Her Design Process and Inspiration for the Brand's Most Recent Collaboration With Jack Daniel's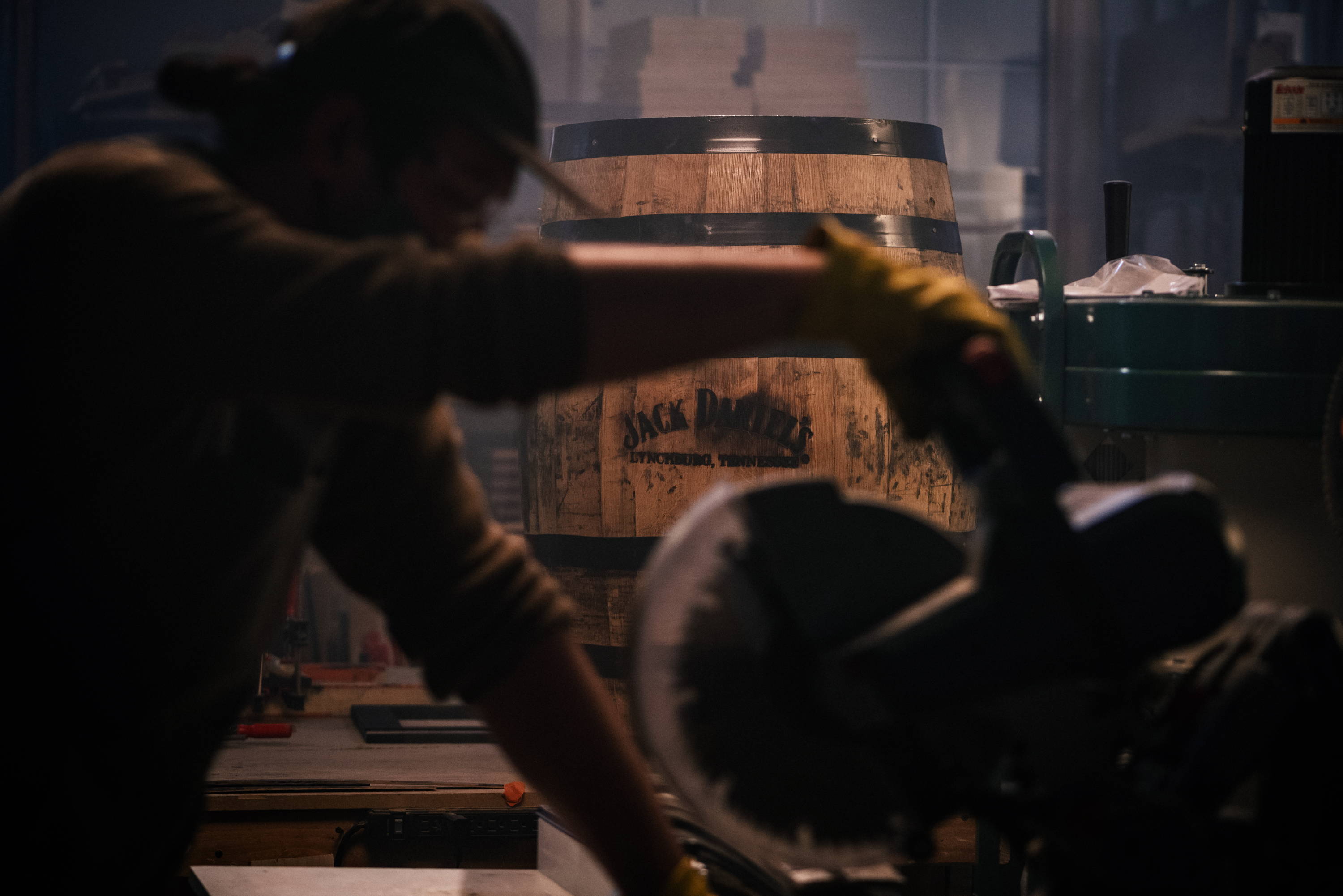 Having created an array of head-turning Wrensilva® consoles, not to mention a decade of furniture design prior to co-founding Wrensilva, Wrensilva's Chief Design Officer Debra Salyer delivers yet another ultra-cool concept where rare materials meet HiFi. Drawing inspiration from the craft and character of Tennessee whiskey, Salyer reimagined her design of the brand's most powerful and luxurious console, the M1, into a limited edition console handbuilt with authentic aged Jack Daniel's barrel staves.
By channeling the spirit of a timeless product to inform her process, Debra's design vision evolved into a collectible piece built for listening and enjoyment, with your favorite record on and a drink in hand. Read on to hear more about that journey from early ideation to the final product.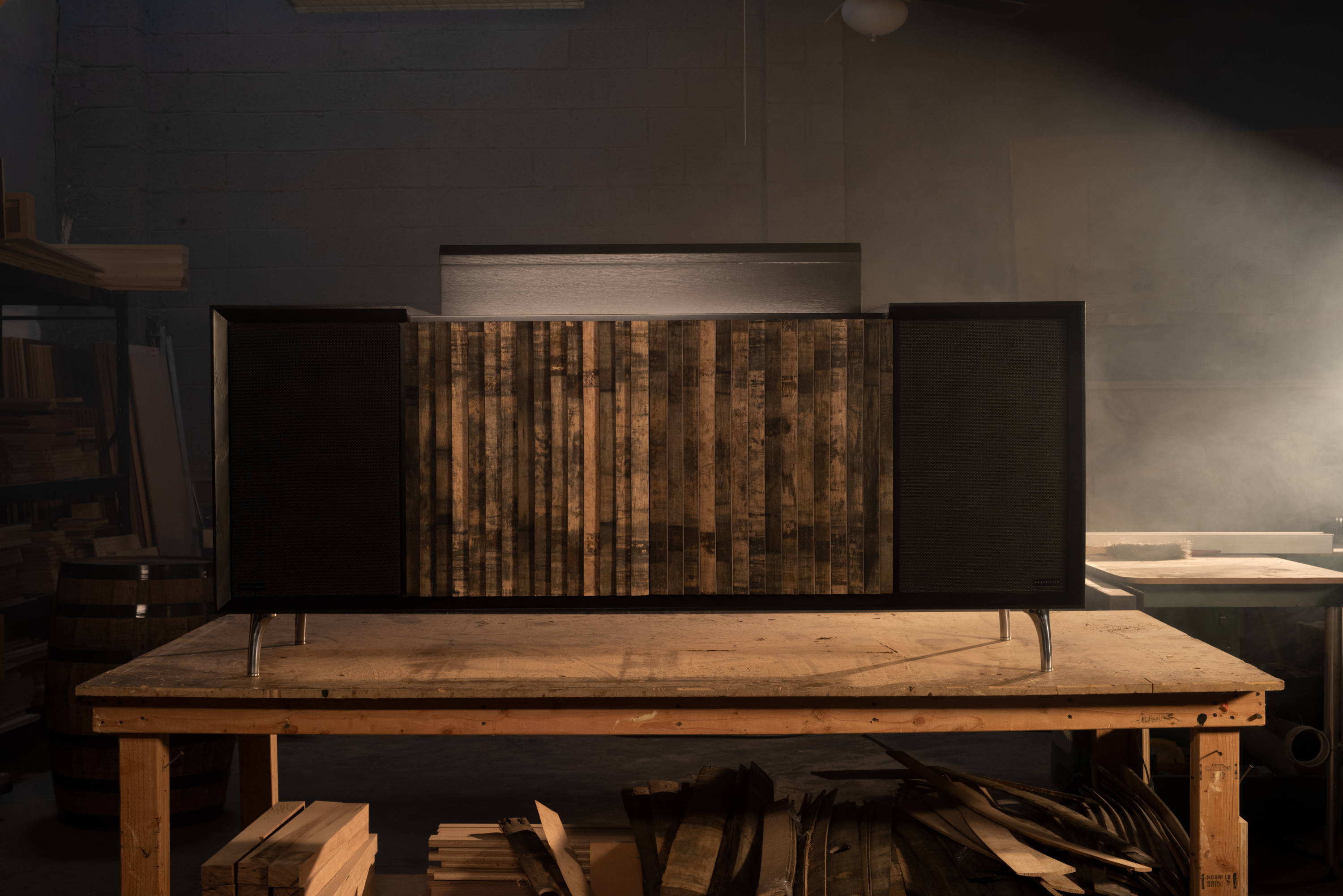 Tell us about the Jack Daniel's® x Wrensilva® console:
Debra: It's our flagship M1 console — but completely reimagined. Think authentic aged Jack Daniel's barrel staves, a sleek black exterior shell, interior and deck...all in harmony with Jack Daniel's-inspired details throughout. We also added a custom caddy which is designed to hold three bottles of Jack Daniel's Tennessee Whiskey, an upholstered drink mat and glassware storage to serve as a stylish drink preparation area and complement the custom engraved Jack Daniel's turntable platter.
Take us to the beginning of a Wrensilva console — where does your design process begin?
Debra: I think of myself as a functional, experience-driven designer. When I first start the design process, I think about different ways a customer might listen to their music, especially in the company of their family and friends. From there, the ideas begin to unfold.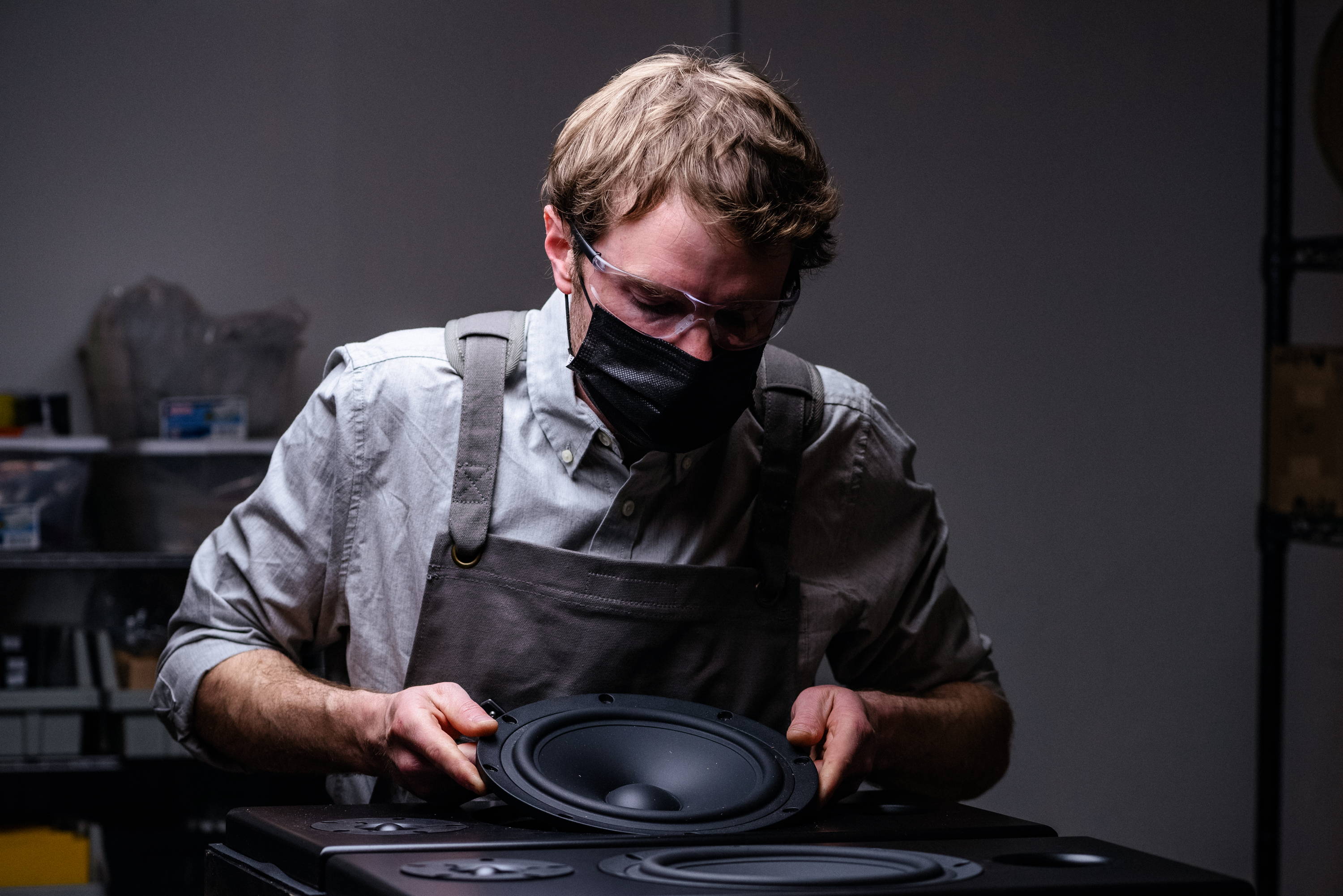 Describe your design process in three words.
Debra: Listening experience, performance engineering, materials.
Why reimagine the M1 in particular for this collaboration?  
Debra: The M1 is our most stately piece, and our flagship console. When I think of where the M1 belongs in someone's home, I see it beside a grand dining table, or maybe in a home bar or library. Definitely a space that is meant for entertaining. The M1 is also our largest console, and has the most interior room to incorporate glassware and Jack Daniel's details. That really allowed me to play around with features like the custom Jack Daniel's mini-bar.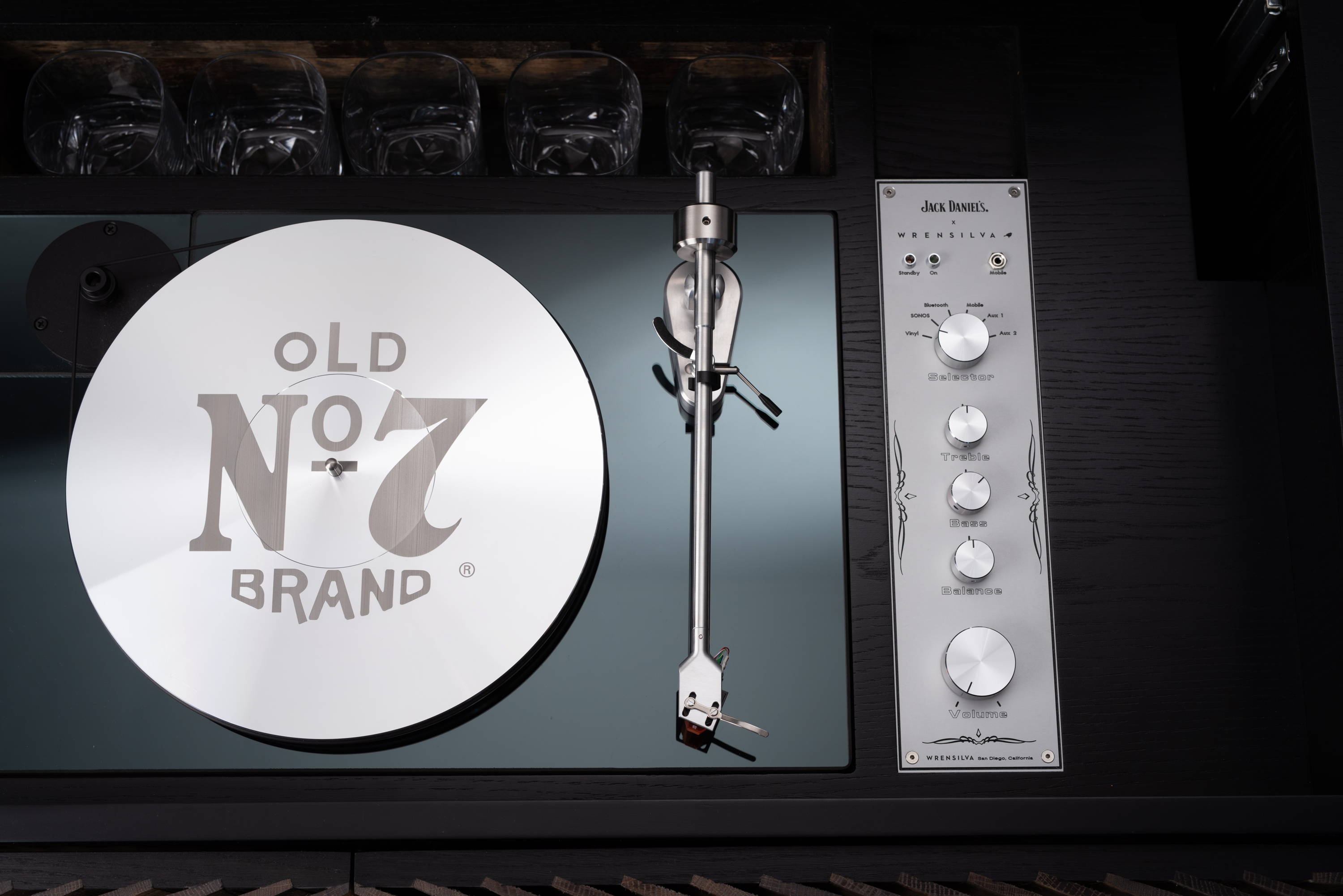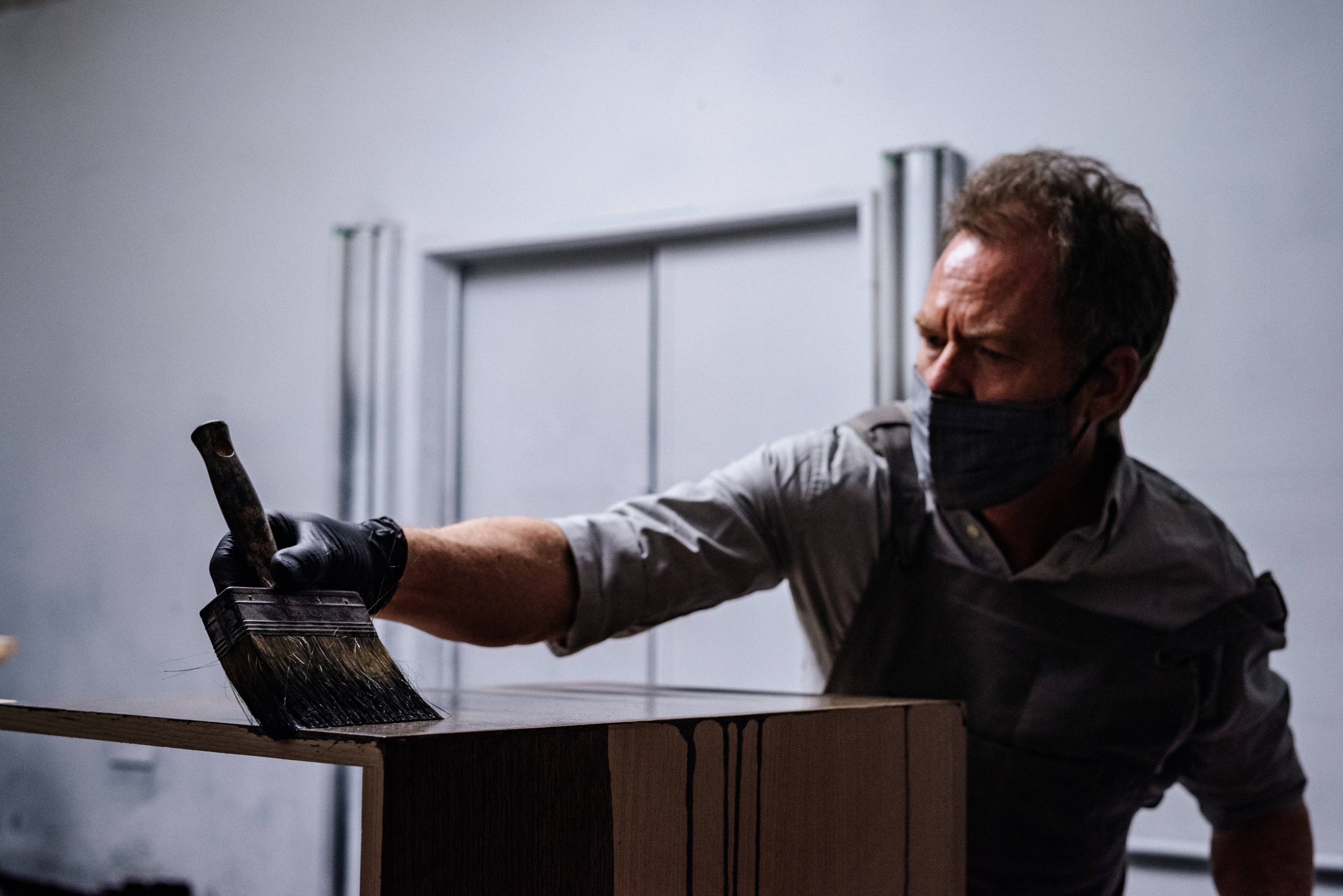 You began your career as a furniture designer. How is designing a Wrensilva different? How is it the same?
Debra: I've loved designing and building furniture throughout my career, including learning the many ways to build pieces with both new and old techniques. However, when it comes down to it, designing a piece that does something is so much more gratifying. For me, designing is always the most fun when I start to think about how a customer will experience it. Conceptualizing the next great coffee table never held that thrill for me, but it sure as well may have been easier...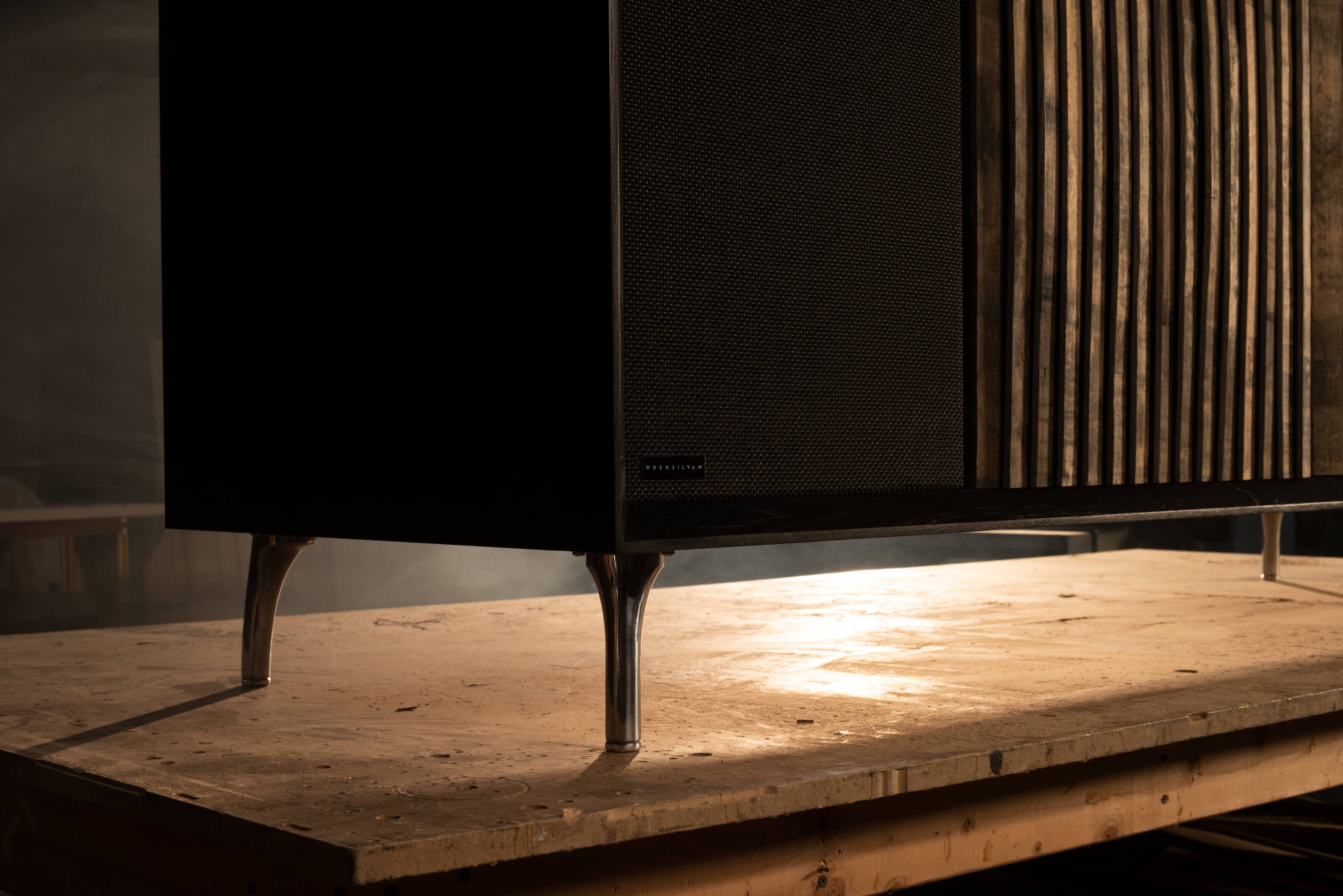 How does it feel to have the entire Wrensilva team come together to build something like this?
Debra: Proud. It's a great feeling to see the team in the spotlight. We have some of the most talented, creative and genuine craftspeople working here. And it's exciting that the world got to see them in action.
Visit the auction and place your bids on this one-of-a-kind piece before July 22.
Photography: Jack Daniel's