From the vault: Wrensilva's founders share their favorite record store memories, greatest finds and everything in between.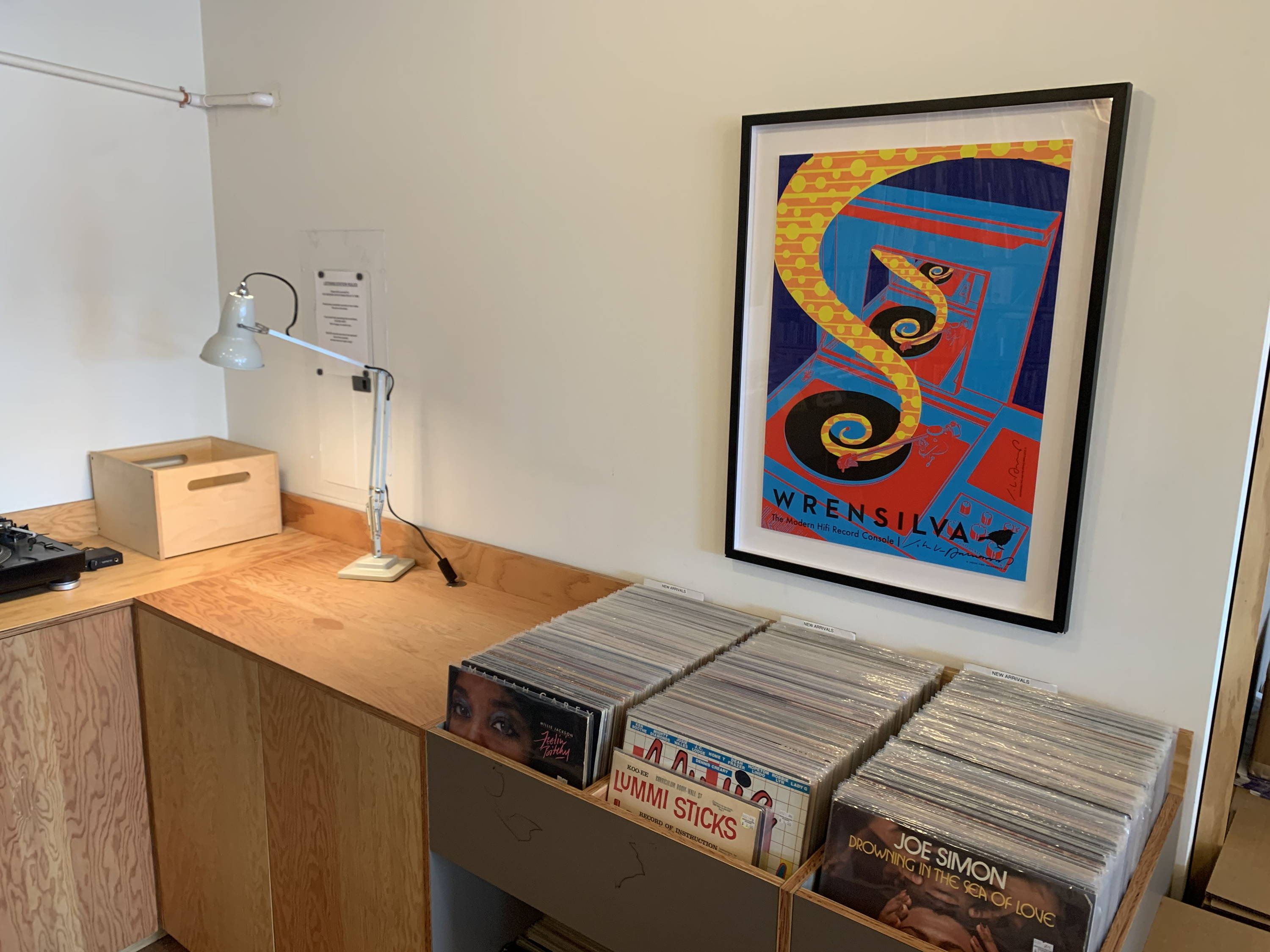 Image courtesy of Brooklyn Record Exchange
Whether it's digging through bargain bins for a rare find, standing in line for concert tickets or posters, or saving up to buy a new release, the record store has always played a special role in music culture. Even with today's endless access to all of the music we could ever want at our fingertips, the magic of the vinyl listening experience lives on — from the ritual of visiting your local record store, the anticipation of finding a new album to add to your collection, to enjoying an album from side A to B by yourself or with the people you love.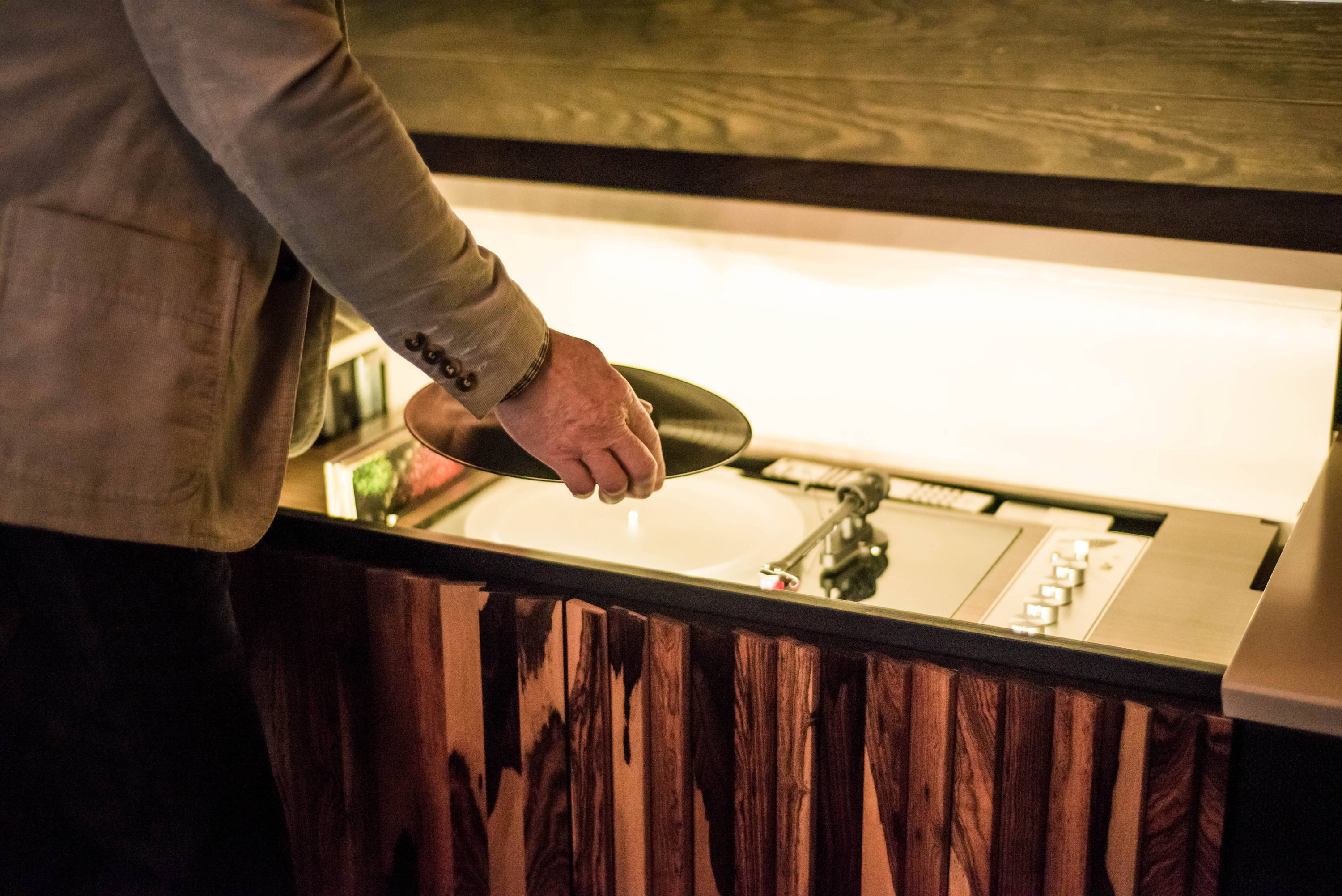 Image courtesy of Amy Millard
When it comes to Wrensilva® consoles, analog and digital go hand in hand — whether you're putting on a record by hand and listening nearby, or streaming via Sonos and Bluetooth, vinyl is an integral part of the experience. The crackle, a sound unique to vinyl, possesses a warmth and familiarity you can't replicate. As a tribute to the unique culture of vinyl, Wrensilva Co-founders Debra, Scott and Greg recall their most memorable vinyl stories from over the years at the places where they all happened: the record store.  
Read on to hear the founding trio's favorite album covers, best buys and more.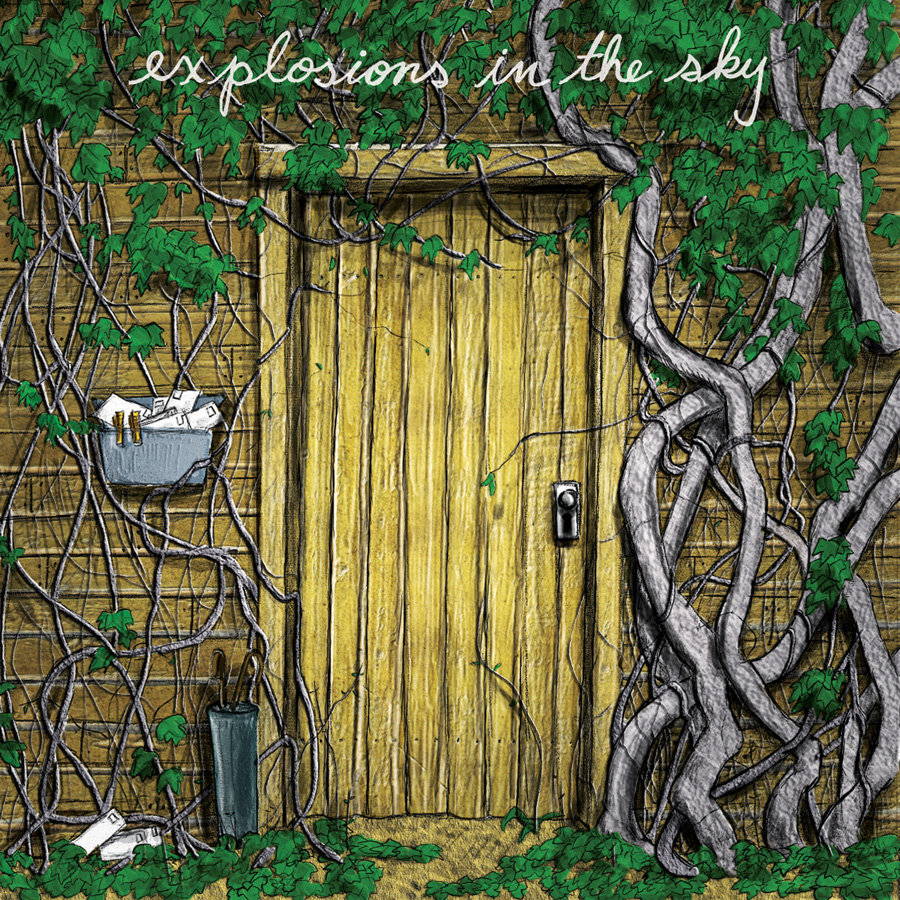 What is your best record find of all time?
Debra: Explosions in the Sky: 'Take Care, Take Care, Take Care.' I love the album and the packaging, which converts into a cabin when unfolded. It brings my designer heart joy.
Scott: Pretenders 'Last Of The Independents'. I found it at some random record store while on tour in the midwest for a dollar. It's just an amazing collection of songs, with stellar recording quality.
Greg: Hugh Masekela 'Promise of the Future'. I saw it at an open house just a few years ago and they sold it to me for 50 cents.
What are your top three favorite album covers?
Debra: The Rolling Stones 'Some Girls' or 'Sticky Fingers' and Blondie 'Autoamerican'.
Scott: Bruce Springsteen 'Born To Run', Pretenders 'Last Of The Independents', and The Black Crowes 'The Southern Harmony And Musical Companion'.
Greg: Kiss 'Hotter Than Hell', Sinatra 'In the Wee Small Hours', Clash 'London Calling'.
What 45 did you play over and over again?
Scott: Joan Jett 'I Love Rock & Roll'. We had it on the jukebox my dad put in our basement game room.
Greg: I never got into 45's, not sure why.
Debra: I didn't either.
Do you have any favorite liner notes?
Debra: The handwritten liner notes on The Replacements 'Sorry Ma, Forgot to Take Out the Trash'.
Scott: A recent re-release of Wilco's 'AM' liner notes reflect a fascinating and detailed story from the perspective of the guitar player [Brian Henneman of The BottleRockets] who was hired to play lead guitar on the session.
Greg: Miles Davis 'Kind of Blue'. The intro by Bill Evans, the black & white pictures … it's the perfect setting for a 45- minute journey.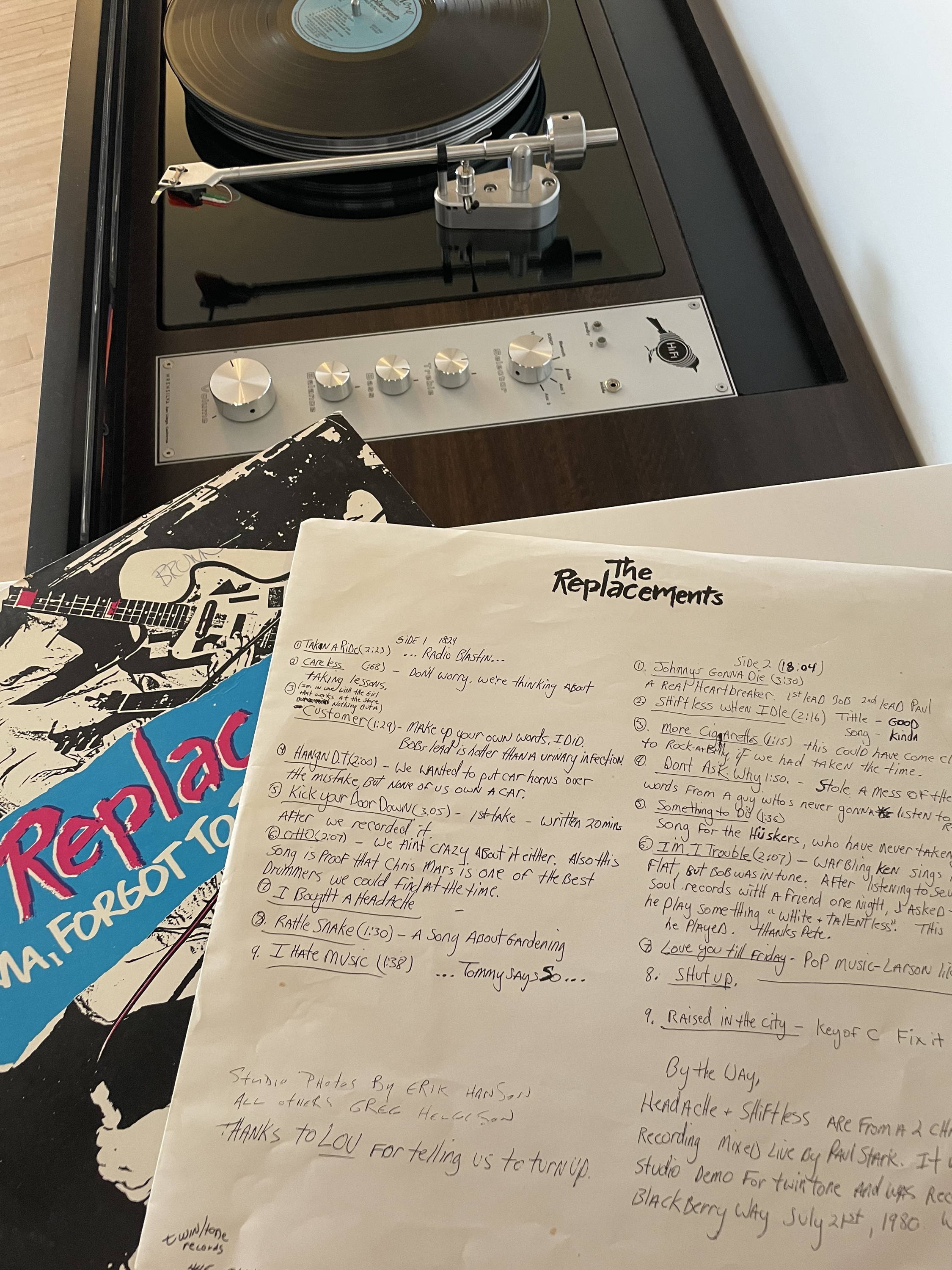 Image courtesy of Debra Salyer
An album you remember saving up to buy?
Debra: Violent Femmes 'Why Do Birds Sing?' I remember my dad being very concerned about the band name…
Scott: Kiss 'Rock N Roll Over'.
Greg: Van Halen II. Could. Not. Wait.
The record store you've frequented the most?
Scott: Schoolkids Records in Ann Arbor, MI — unfortunately closed now.
Greg: Tower then, Amoeba now.
Debra: Mine used to be Tower too, now I shop Discogs online often and Vinyl Junkies or M-Theory which are local to San Diego.
What concert tickets did you stand in line for and how long did you stand in line for them?
Scott: Bruce Springsteen's 'Born In The USA' tour. I was In line at 5PM the night before, and ticket sales started at 10 AM. I used my acoustic guitar as a pillow on the sidewalk outside of Warehouse Records in Ann Arbor.
Greg: Kiss with Cheap Trick in 1977. My mom made me take my brother, so the condition was he stood in line. You'd have to ask him how long it took.
Best bargain bin buy?
Debra: We are Devo! 'Q: Are We Not Men? A: We Are Devo!'

Scott: The Pretenders 'Last Of The Independents'
Did you ever play any records backwards to hear secret messages?
Debra: Maybe a Beatles song or two, but I made it out ok.
Scott: Actually, no.
Greg: No way man, that's scary.