For Wrensilva's artisans, making music and making a Wrensilva have a lot in common
At Wrensilva®, building a HiFi record console requires a certain level of detail, much like recording a song, building a guitar or engineering a piece of sound equipment. And any one of the craftsmen at Wrensilva will tell you that music, in one way or another, is what led them to Wrensilva's San Diego workshop. Each came to the brand from different backgrounds, which was intentional for the Wrensilva founders as they built their team of artisans: "Wrensilva is made up of people who are passionate about growing with the brand …. and they all care deeply about music and design," Co-founder Scott Salyer says. "Manufacturing here in Southern California definitely plays into the equation when it comes to the type of customers it attracts, but more importantly, the people who we select to be a part of our core team."
With a quick tour through Wrensilva HQ, you can see what Scott is alluding to. Each step of making a Wrensilva — from design to production — is all part of a single language and it takes the entire team to get it just right. The San Diego headquarters are always full of creative energy — from the front showroom where locals often stop in to listen to records, to Chief Design Officer Debra Salyer's studio where she works on designs for the brand's next product, and the back workshop where the craftsmanship comes to life. Art in the making.
"The entire process of making a Wrensilva, from ideation to the very last detail, is a collaborative effort," says Scott. It reminds him of the art of music production itself: "When I look around the workshop, the musician and recording engineer in me is deeply fulfilled. At the end of every day, when I sit back and crank up a Wrensilva console, I get all the joy and pride that I did when I was playing music back in the day."
The craftsmen at Wrensilva feel equally passionate about making something with their own hands that both looks and sounds beautiful, and brings to life the thing they are most passionate about: music. "Being a musician and recording engineer, you spend a lot of time trying to make music sound good," says Wrensilva's Production Director, Mitchel Harden, who came to Wrensilva after years in the sound engineering industry. "Hearing your music back on a platform that gives you a true representation of your work, and even makes your work sound better than you intended, is extremely gratifying. I test all my mixes on a Wrensilva."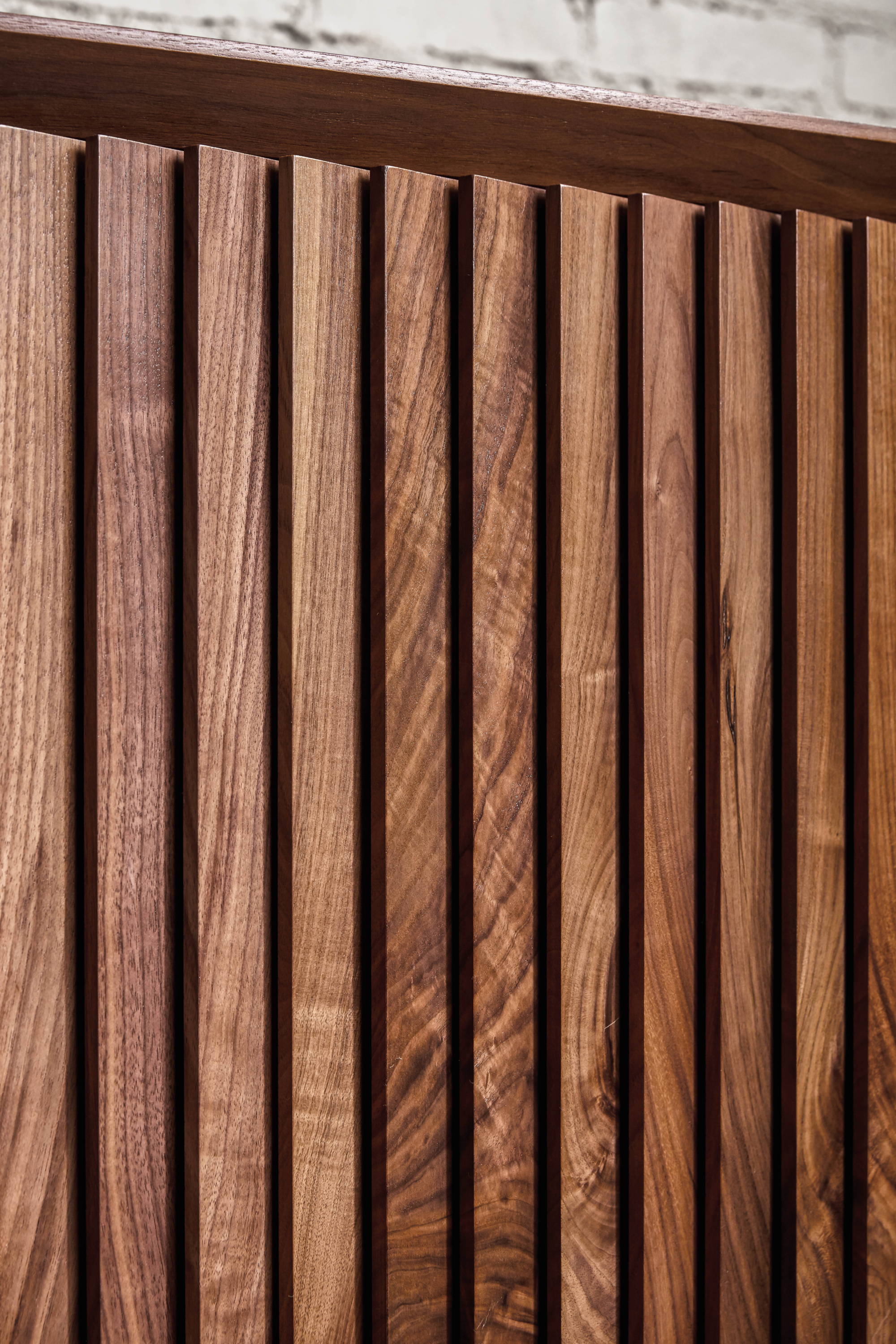 Adam Baumhardt, Wrensilva's Wood Production Manager, agrees wholeheartedly: "Creating intentional works of art that produce music is the foundation that got me into woodworking in the first place," he notes. "I built acoustic guitars as part of an apprenticeship for years, and then eventually began building my own instruments." What inspires Adam today is also what fed his soul while making guitars — creating something that withstands the test of time: "Even after being here for four years, I am still in total awe of the power that these consoles maintain. The sound and craftsmanship come together to create something that is endlessly enjoyable."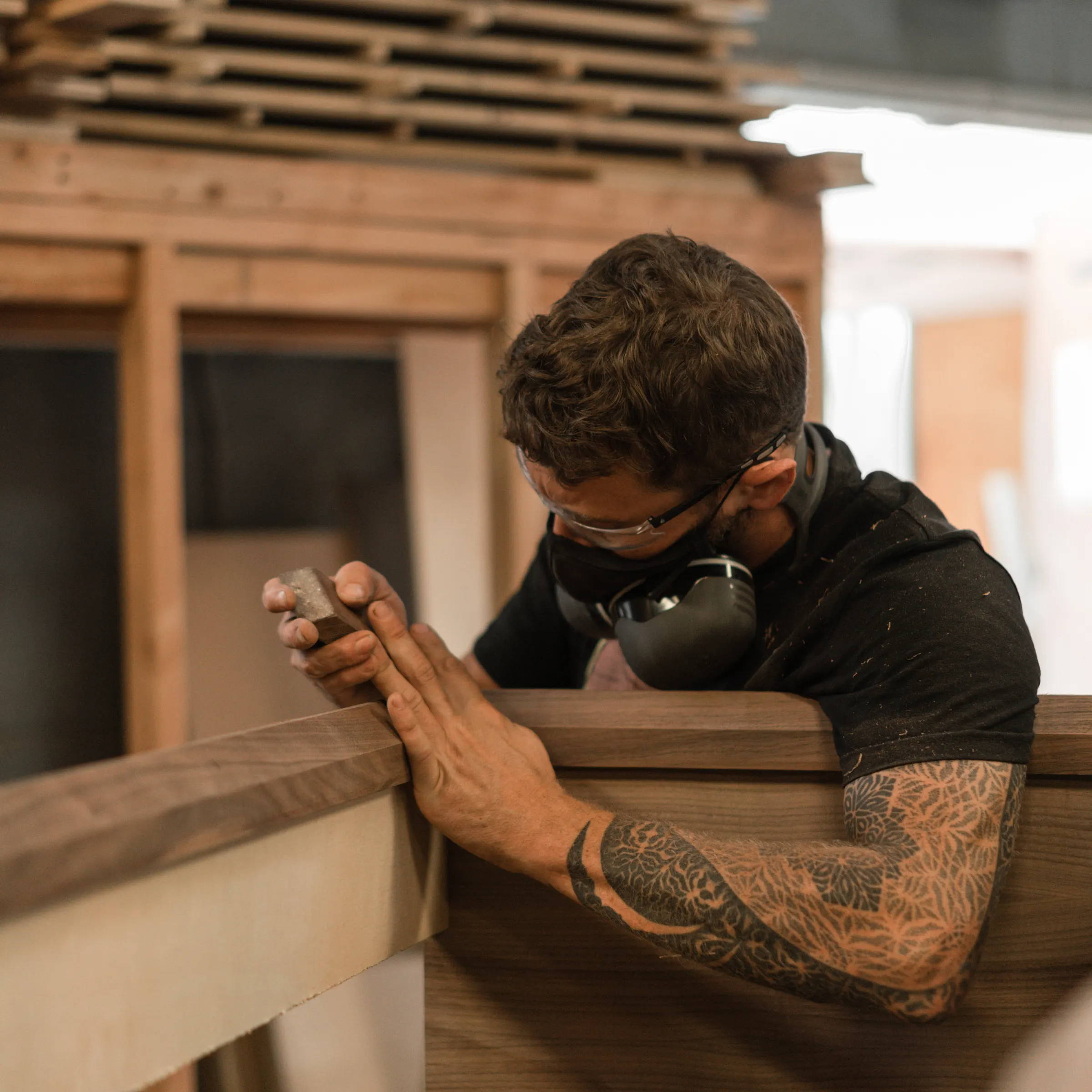 The Wrensilva team often shop-talks about the value of intentional design today, especially in a time when production technology continues to scale at a rapid pace: "What's special about Wrensilva," Adam says, "Is that every single console is crafted by real people with unique skill sets, who are intimately connected with the overall goal at Wrensilva." That mission? To achieve the highest level of technology of music consoles but with an artist's eye involved in every part of the process from start to finish: "At Wrensilva, there's nothing that goes in or out of its doors that hasn't been inspected, analyzed and approved by the human eye."
Scott nods and adds, "And that's a principle that can be seen and felt in every record played on a Wrensilva. It's a beautiful thing."