And the instruments and materials that inspired the Club Series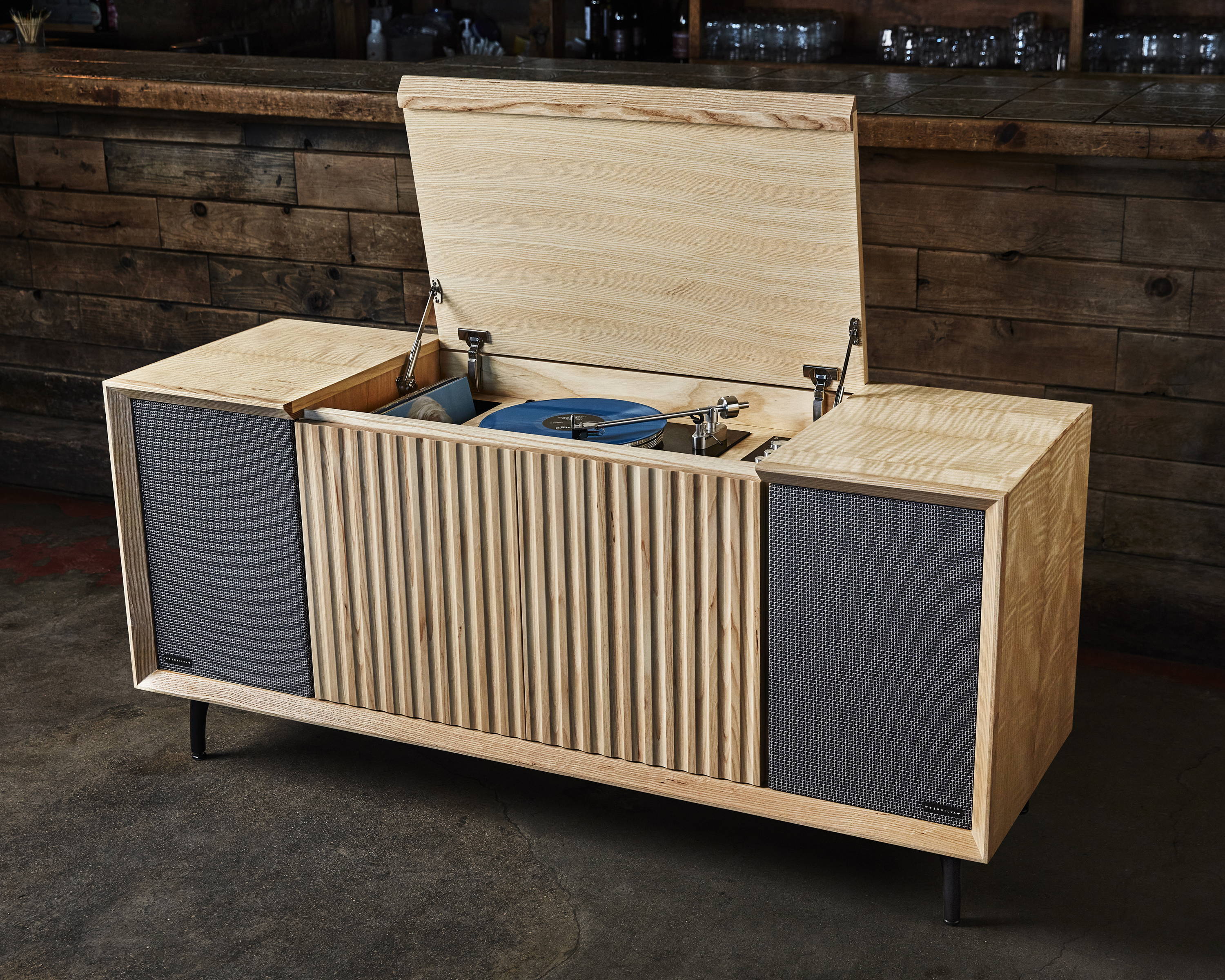 The Wrensilva® Club Series pays homage to live music's past, present, and future, blending form and function for those who want to experience music the way it was intended to be heard. The design-forward collection intentionally emulates the instruments and materials responsible for music we love – from amp-inspired speakers to the guitar-like curly ash exteriors – and the raw energy of memorable live music moments.
Coming from a founding team of sound engineers and music lovers, it makes sense that the new series' aesthetic and sound are reminiscent of a band performing together on stage. And that the natural location for the collection photoshoot was at Pappy + Harriet's, a legendary venue and an environment fueled by music. Read on to learn more about the stories behind the Club Series' unique features and the ways in which the gritty spirit of live venues – and the instruments that have graced their stages – inspired every element.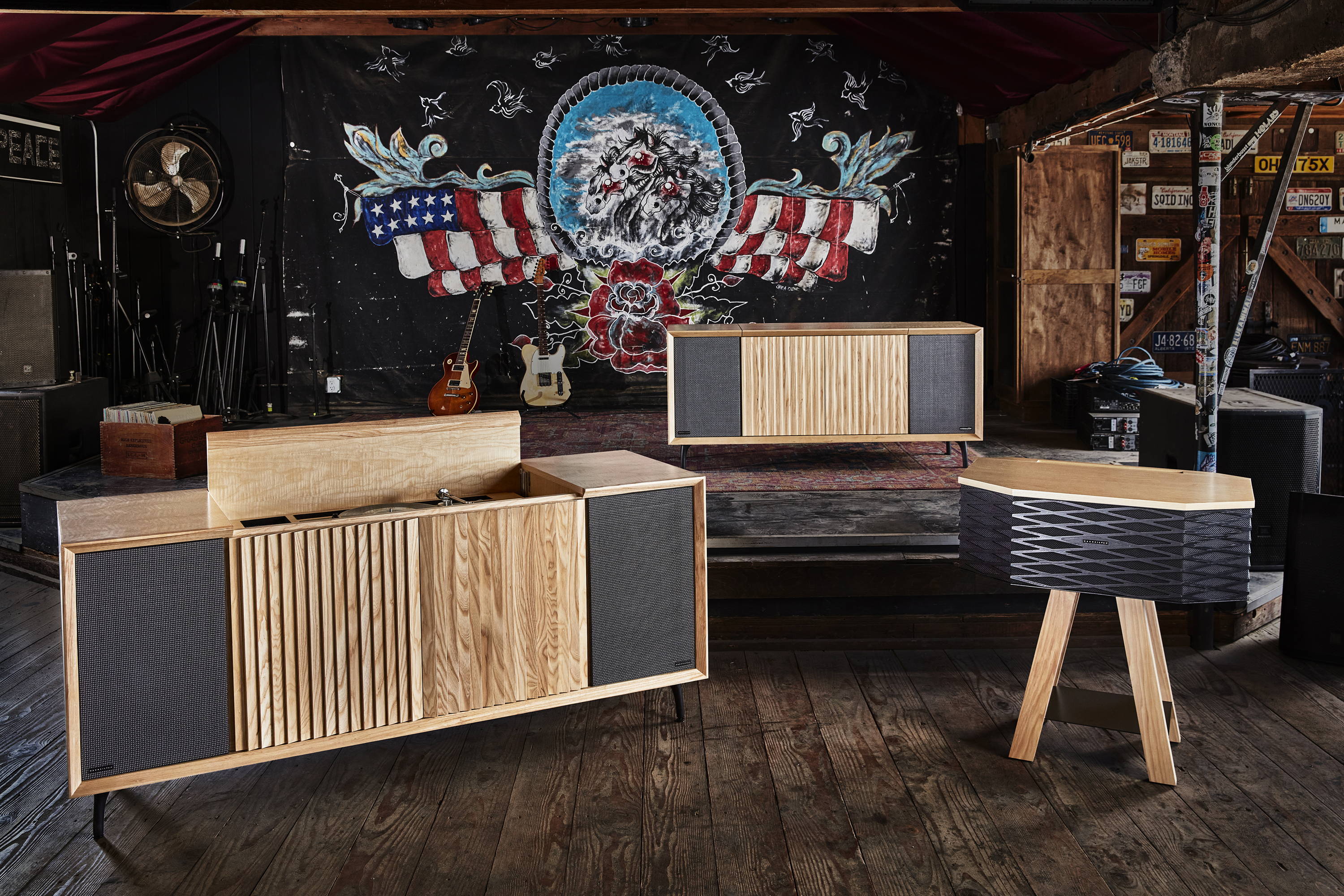 With a backdrop of curly ash Fender guitars surrounded by amps, cables, speakers and mics, the setting of the Club Series breathes an edgy behind-the-scenes vibe – as if you were backstage on tour with your favorite band. Enter Pappy + Harriet's, the live music epicenter in Pioneertown, CA and the setting for the Club Series launch photoshoot. One step inside and you'll hear the echo of live music and feel the rawness of the musical process. Centerstage, the consoles are right at home, one with the band and bowing to the musical geniuses who bring it all to life.
The Club Series' curly ash wood is directly inspired by Fender Telecaster guitars made of the same material. One such Fender is Bruce Springsteen's "mutt" guitar, which graced the cover of his 1975 classic, 'Born to Run,' and has been with him on stage for almost 50 years at just about every club, theater, arena and stadium across America. Originally purchased from New Jersey luthier Phil Petillo for $185 when he was 22 years old, Springsteen has been said to consider the now-iconic guitar an extension of his body. But besides the inherent nostalgia of this instrument, it's also known for its sound.
"Ash is renowned for its acoustic properties but rarely used in furniture. Not only is it a beautiful wood, it just seemed so right for this project," said Wrensilva Chief Design Officer, Debra Salyer.
And during a show this past summer at Pappy + Harriet's, Wrensilva founders Debra and Scott envisioned their newest collection taking a bow on that stage, just as many of their favorite performers – with their curly ash guitars – have done before. And they made it happen with the help of owners Lisa Elin and JB Moresco.
The mother of pearl inlays on the console deck mirror those found on the fretboard, headstock or body of guitars, spanning from simple markers to beautifully intricate and artistic designs. "It's an instrumental feature that you can always catch gleaming on stage, even from a dark audience," Scott says.
Another nod to live music gear is the metal mesh used in the Club Series speaker screens which are similar to the types often used on amps: "this collection was finally the place to use these details," said Debra.
These are elements of the classic luthier craftsmanship and materials that stay in your memory for years, but you don't realize are a part of your musical vocabulary. That is until you hear a Wrensilva Club Series console play your favorite live album. Then the needle drops...